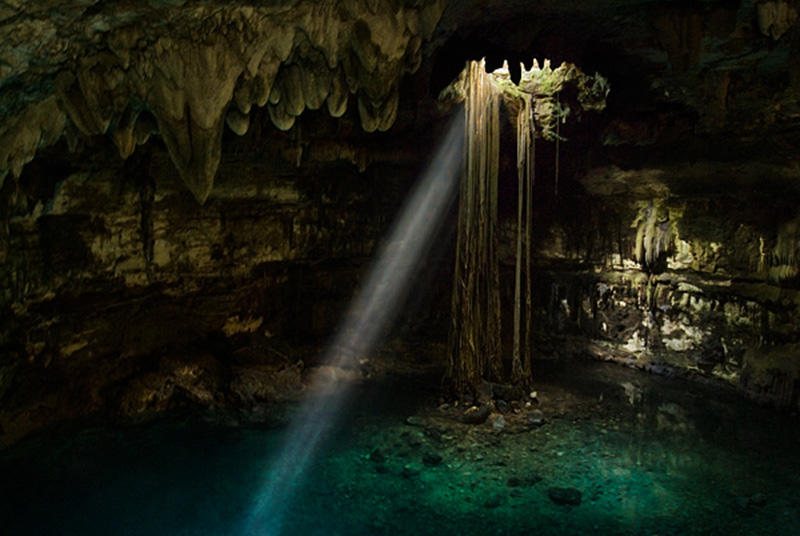 Mexico's Yucatan is filled with mysterious cenotes such as this one, Samula, located just 7km west of the Colonial city of Valladolid. These sinkholes are a result of rainwater repeatedly hitting porous limestone which causes the bedrock to eventually collapse and expose underground water and caverns. Many of these pools that are now used for snorkeling or even scuba diving were once used for sacrificial purposes eons ago in Mayan culture. Cenotes were believed to be the passage to the underworld.
Samula cenote has a dramatic opening with long roots of a ceiba tree reaching the clear pool beneath. Visitors pay a nominal fee then descend through a tunnel leading into a huge vaulted cave. The best time to visit is when the sun is shining, as sun rays illuminate a pool of crystal-clear turquoise water. Swimming is permitted in the cold crystal water.
Cool cenotes are a welcome respite from the hot humidity as you explore the ruins, and are plentiful along the coast down to Tulum or to the west from Cancun to Chichen Itza and beyond.