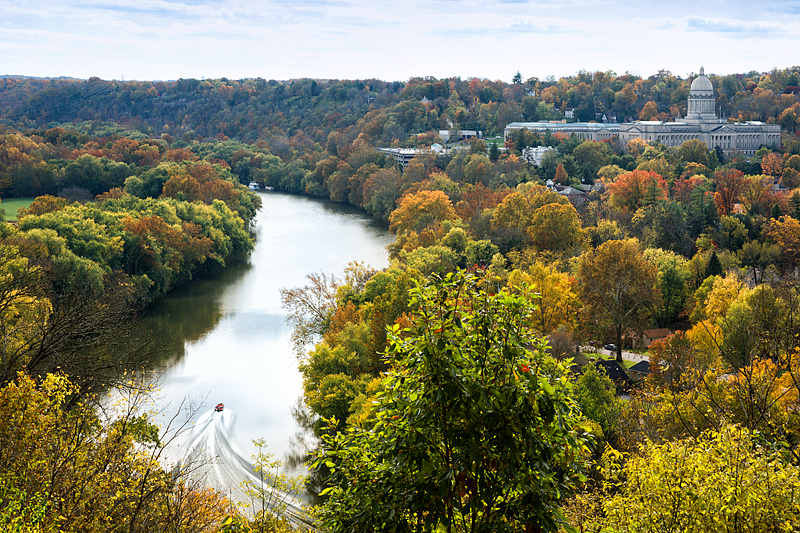 Frankfort, Kentucky–a small river town known for its beautiful capitol building, bourbon distillery, horse farms, thriving arts community, and southern hospitality.

Last week I returned from an intense, sleepless week immersed in a photojournalism project in Frankfort, Kentucky. I was just one of 71 participants. Some were WKU students but many were working professionals scattered across the country, from San Fransisco to Boston, who flew in for the opportunity to join a group of visual storytellers to document the lives of Frankfort residents. We were mentored by photojournalism faculty from Western Kentucky University and talented photojournalists, videographers and writers from LA Times, Chicago Tribune, NY Times, National Geographic and more who acted as our volunteer coaches for the week.
Each year, the Mountain Workshop chooses a different small town to document in Kentucky. The process seems simple enough: participants draw a resident's name out of a hat, then interview, and photograph/videotape the life of that person for a week. But the challenge is digging deeper to find the story in your subject, to gain trust, and make connections to create a visual illustration for your written story to be included in a final printed book for the community.
Of course, being photojournalism, there were a few rules. The most important rule: Be a shadow. Do not guide your subject in any way. Do not influence where they stand, what they do, or ask them to repeat that reaction that you missed, or redo that action that wasn't quite in focus. Do not give them feedback. Or ask them to face the window light. Or show them the back of your camera. You really are not there…you're just a fly on the wall. Use natural available light. Yes, crank up that ISO to 3200. And don't garden a scene…meaning don't remove clutter, like that glaring white kleenex box that looks like it's growing out of her head. YOU figure out how to move around to shoot from a different angle instead. Practice patience. Wait for actions, reactions, and emotions to naturally occur throughout a day. And learn to anticipate those moments.
There was also a limit of taking 850 images for the week. No deletions allowed (better nail that exposure on the first take). No editing or tweaking in PhotoShop (who had time?) Shoot only jpegs.


We were encouraged to get out and shoot at sunrise to capture scenics for features or to capture our subject getting ready in the morning. Then stay with them for the remainder of the day until we flew back to the lab to ingest our memory cards by 7:30pm. By 8pm the coaches took turns (usually 3 per night) presenting their own work, often including personal projects that covered a given subject or topic over the course of many years. Then after a group critique of what not to do (shoot people from the back, use wide angle lenses, forget to change your ISO when moving indoors to outdoors), there were nightly small group critiques that began around midnight and lasted till 2am–and often much later–depending on the size of your group, and the amount of talking that ensued.
Everyone worked long hours into the wee hours of the morning. When not spending time with our story subject or listening to presentations at night or meeting with our small group, we were at the Mac computers writing captions for our photos, or writing up our story. The story was not merely a description of a day in the life of our subject, but rather a deeper story about them and their connections to the community. Writing coaches were helpful giving feedback, reminding us to use AP format, and to obtain quotes from other community members to illustrate our stories. The most difficult of writing the story for me was the limit of 250-350 words. My story was 875 words. (So large chunks were cut–and cohesiveness too.)
Subjects for the stories generated in Frankfort that week included a goat farmer, dog trainer, grocer, barber, dentist, lawyer, middle school and high school kids, caretakers, vet, shop owner, artist, women's shelter and animal shelter workers, carpenter, tobacco farmer, bourbon distillery guide, teacher, single mother, mechanic, mayor, a home schooled family and many more. Check out this  link to the website to view the stories and videos that resulted from our collaborative efforts: mountain workshops

My first story got cancelled at noon on day 2, due to miscommunication between the mother and the workshop organizer. The mother of my 16 year subject thought I was only going to photograph him at school and didn't want me to follow him home.  And the principal didn't want me to photograph him at school….So! I was assigned a new subject on Wednesday afternoon, a lovely lady named Doris.
(See my next entry on the blog…)