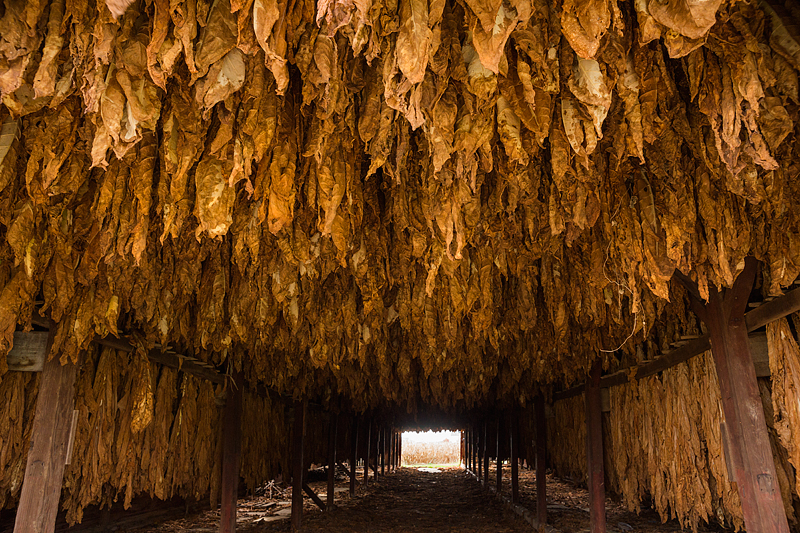 Driving home from Frankfort, Kentucky, I saw this tobacco barn not far from the highway near Shelbyville. Spotting one of these tobacco barns is not so easy anymore as tobacco farming is becoming a rare find in a land where tobacco was once the king of crops. In fact, 90% of all tobacco farms have disappeared since 1954. Kentucky is second to North Carolina in overall tobacco production in the US and produces over 186 million pounds annually. And it remains the primary producer of burley tobacco in the States.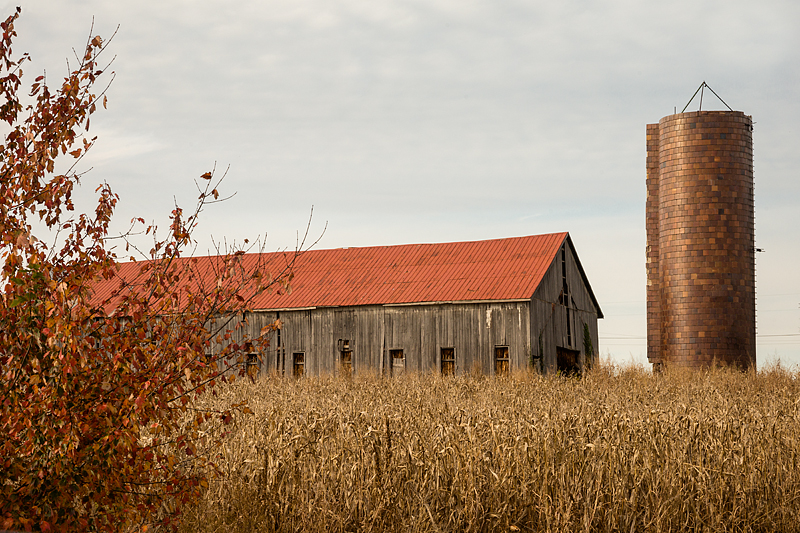 Tobacco farm in Autumn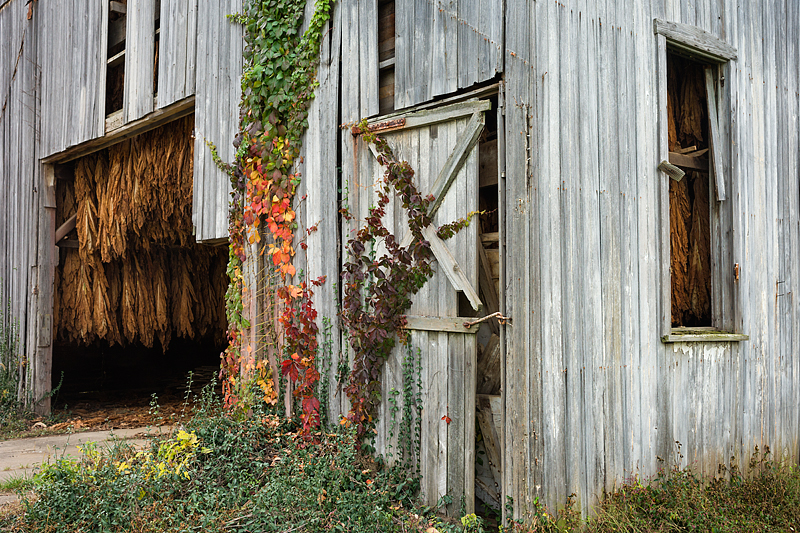 Tobacco leaves are hung from the rafters to dry in the barn at harvest


Although I really can't stand the smell of cigarettes, there is something wonderful about standing inside a tobacco barn at harvest and inhaling the earthy fragrance of drying tobacco leaves.


Looking up at the drying leaves




Inside the empty silo a random vine grows up the bricks