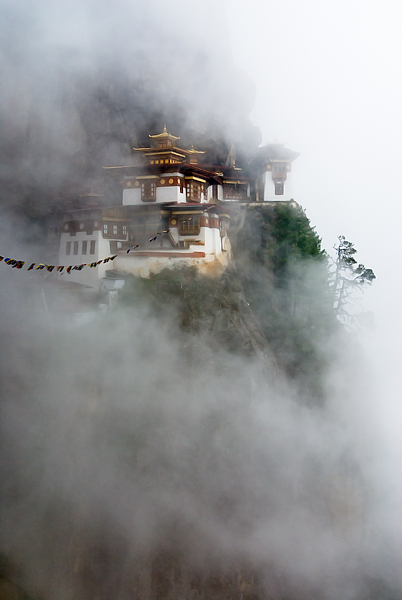 Kingdom in the Clouds, Tiger's Nest Monastery, in Paro, Bhutan.
TPOTY just announced the winners of their annual photography contest,  open to pros and amateurs alike. Photographers in over 70 countries submitted thousands of images for this year's contest, which was judged by a panel of renowned photography experts. Entrants competed in 4 portfolio categories: Encounters, Amazing Places, World in Motion, and Sell It; and a One Shot category: Adventures.
Top honors went to Canadian humanitarian documentary photographer and optometrist Dr. Larry Louie who was named the 2010 International Travel Photographer of the Year with his stunning, highly atmospheric portfolios of black and white images of Mali and China. Winning images can be viewed online in the 2010 gallery on www.tpoty.com, or in person at the Adventure Travel Live exhibit in London, January 28-30.
Kim placed runner up in the "Sell It!" category, which challenged entrants to tell the story of a place, a destination, or an experience in the style of a travel advert. Her portfolio highlighted 4 images of Bhutan, a Himalayan country rich in cultural experiences and ancient traditions. Some of the images were taken on a photo tour she led last November. One of the images, Tiger's Nest Monastery (above), also placed in National Geographic Traveler's annual contest and appeared on a full page in their Jan/Feb 2009 issue.
Scroll down to see the other 3 images from her "Sell It!" portfolio of Bhutan: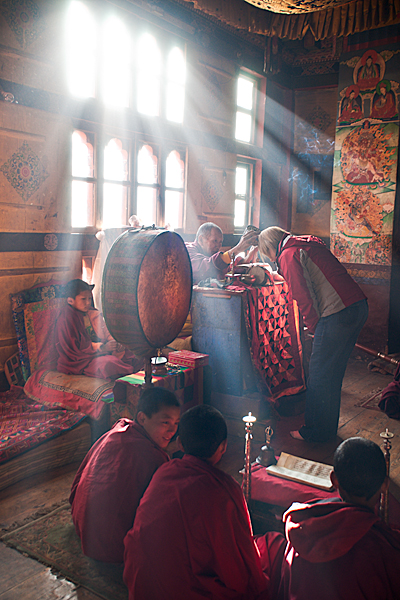 A lama blesses Bev with a "Protection from Misfortune" during a private ceremony in Bumthang Valley, Bhutan.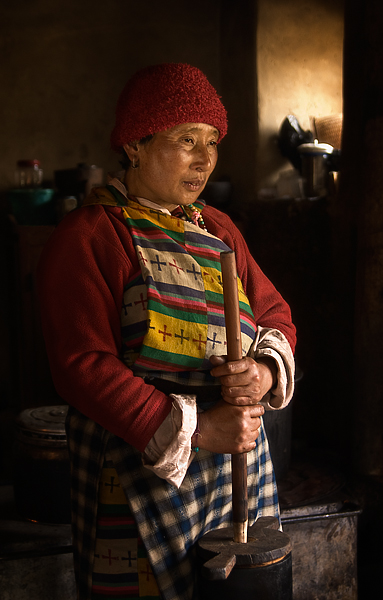 Aunty churns yak butter in preparation for our dinner at her uncle's house, a lama in Bumthang Valley.


A masked monk embodies a wrathful deity as he dances at the annual tsechu festival in Bumthang Valley.