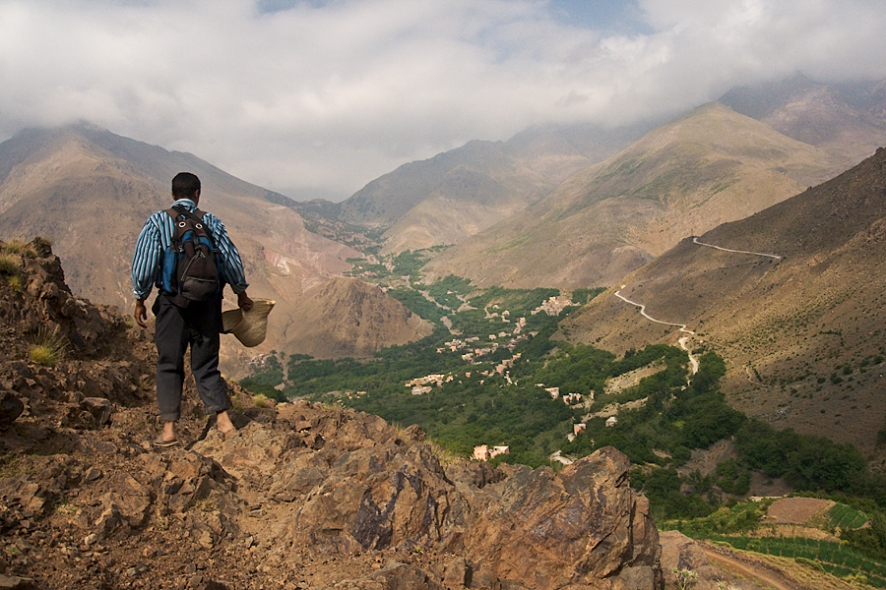 High Atlas Mountains, Morocco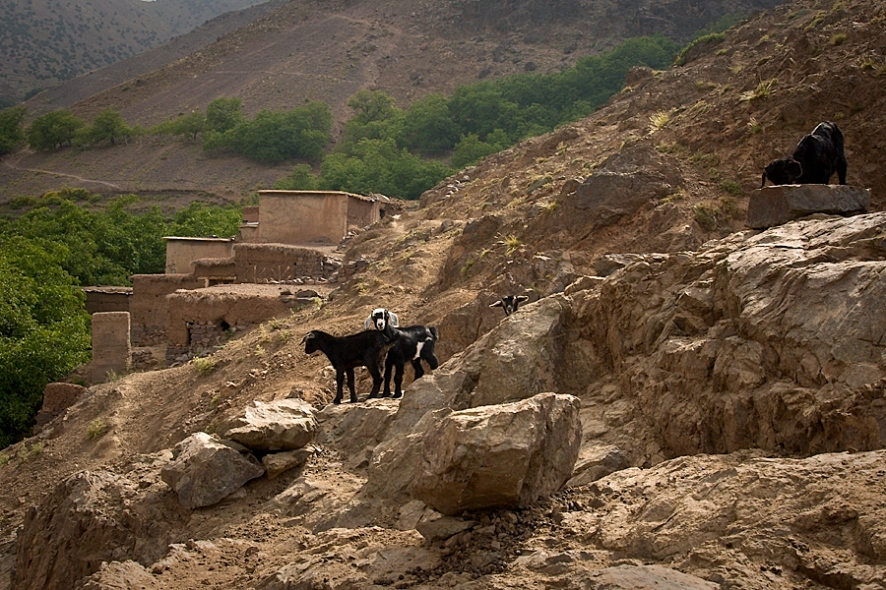 Goats along the trail…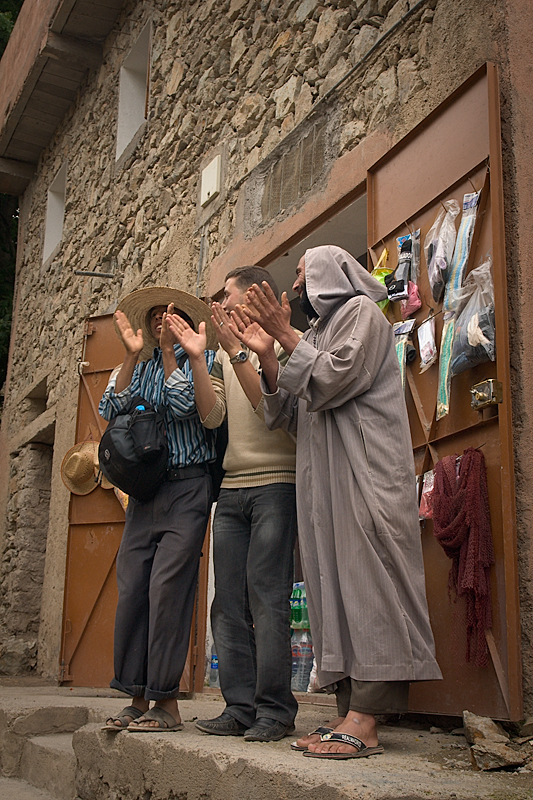 Impromptu singing and clapping broke out when my guide passed friends outside a little shop…


There are very few roads and most of the villagers think nothing of walking an hour to and from work each day.


A yummy Moroccan lunch, high up in the mountains, in the middle of a long hike was an absolute delight! But I felt uncomfortable being treated like a queen. A blanket and a pillow materialized out of nowhere for me to rest while Hassan hung out with a cook who had hiked up a steep mountain with a laden mule to prepare my "picnic" lunch. What a surprise when all this food was presented, and more so when my guide indicated it was intended just for me! I urged him to come back and join me. Although initially hesitant, he did, and was great company.


A tiny village in the High Atlas Mountains…


Wandering through the village, you're very likely to run into mules or goats…


Berber men eating a traditional lunch and drinking mint tea…sitting on carpets, watching tv.  This table and tv stand were the only furniture in the 2 room house. The women and girls of the house were washing up in the adjacent kitchen.


Grandma sports a tattoo on her chin from an earlier era … Village children call all elderly woman "Grandma."


This Berber woman shows the palms of her hand which are stained red with henna…a symbol of beauty they believe attracts males. Girls, too, stain their palms and tattoo their feet.


Berber teens don't casually date…or even flirt. If a guy and girl are seen talking together, they are usually married within a week.  When passing on a trail, eyes are averted and heads are down without a simple hello.