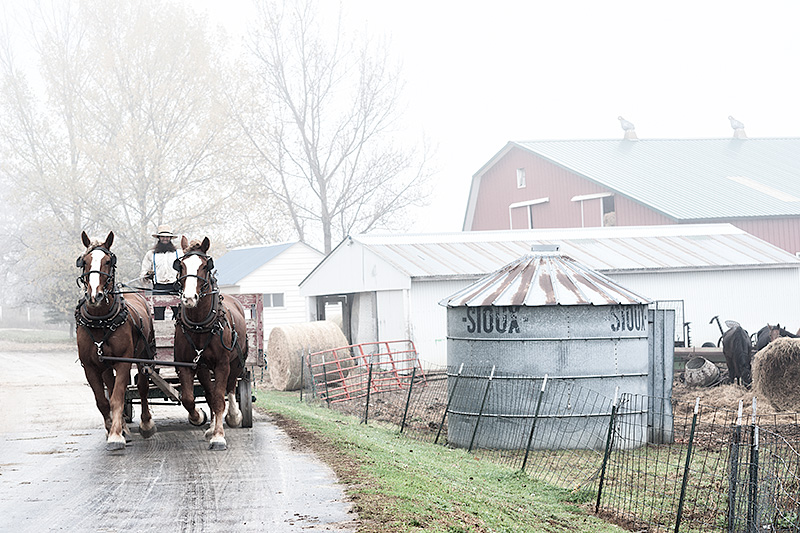 camera settings: f 5.6, 1/125, 400 ISO
Last month I flew back to my hometown of Rochester, Minnesota for a funeral and stayed for a couple days with my family. One rainy morning my brother-in-law mentioned that he was going to Lanesboro to pick up some furniture from an Amish farmer. I jumped at the chance to go. While I was wandering around the farm, a neighboring Amish man passed by with his horses. He actually smiled as I lifted my camera to grab the shot. I liked the way he seemed to emerge from the fog, and how the subdued colors made the scene look rather old and dated.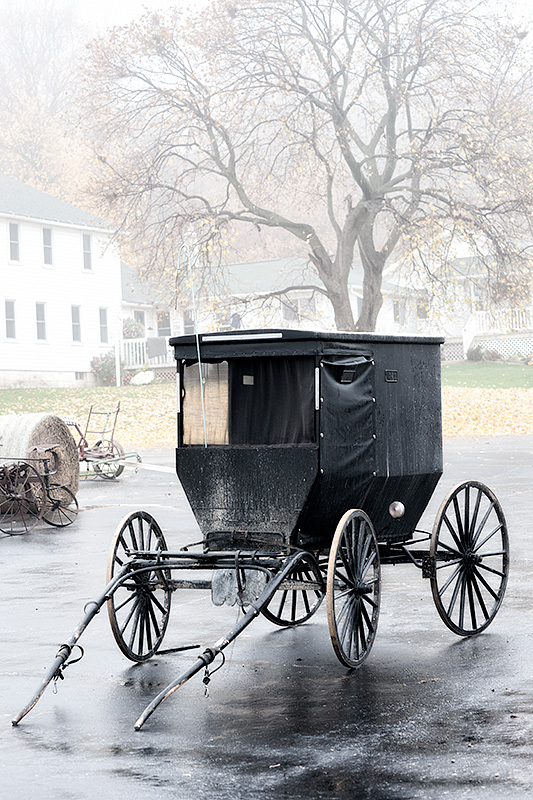 Amish buggy outside the farmer's home.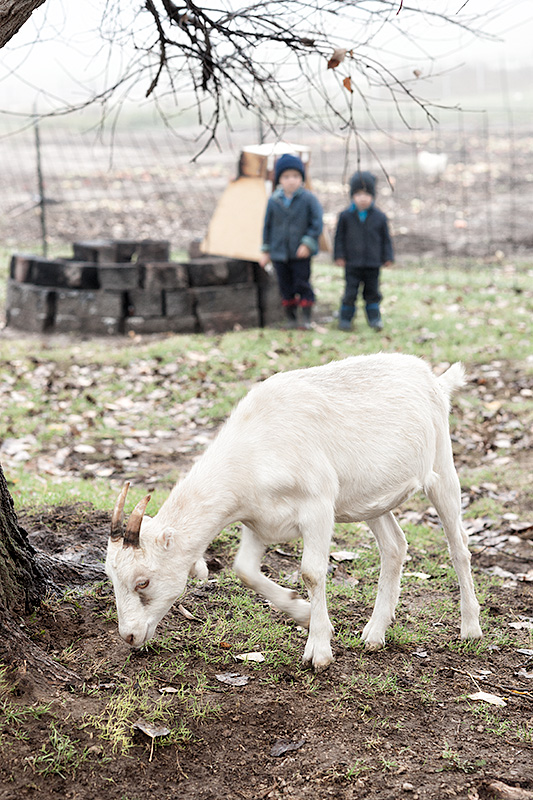 These two little boys were hanging around watching the family goats. They didn't speak a lick of English, and seemed confused when I tried to talk with them.




camera setting: f8, 1/60, 400 ISO
Parting shot was an Amish woman riding past, head bent in the drizzle.