Hey, isn't this the day the world will end–according to the Mayan calendar?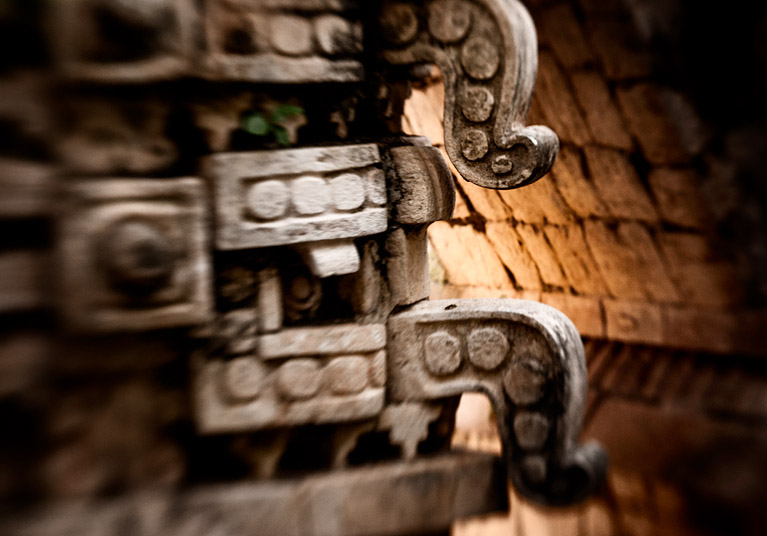 Labna ruins, near Uxmal, Yucatan (shot with Lensbaby)
There are people in panic mode all over the world. Special weapons are being sold, mountain passes are closing, and apocalypse kits are being snatched up as the countdown advances. Yet, apparently the Mayans aren't afraid. They're not predicting doomsday. They're celebrating!!
The date 12/21/2012 simply marks the end of a 5,000-year era, according to their calendar, which began in 3114 BC.
Forget New Year's Eve. Join the Mexicans and celebrate the cusp of new era instead! Thousands of tourists have flocked south to participate in major festivities as numerous archaelogical sites and towns are throwing parties, special celebrations or festivals. A quick google search shows that at Chichen Itza alone, there will be a Synthesis 2012, a Global Gathering, a World Music Festival and a Spiritual Celebration being held on grounds near Yucatan's famous ruin.
So if you're awakened in the middle of the night, relax. It might just be someone lighting fireworks to greet the new era.