Have you ever pet a cheetah? Nuzzled that soft fur under their chin until they purred??? Or felt the weight of their body as they rubbed against you like a giant cat? Well, in South Africa you can. There are several places scattered throughout this country where you can pose beside a cheetah for a quick pic during a brief 2-10 min visit…but at one game reserve you can reserve a spot for a private hour long interaction. And touching is encouraged!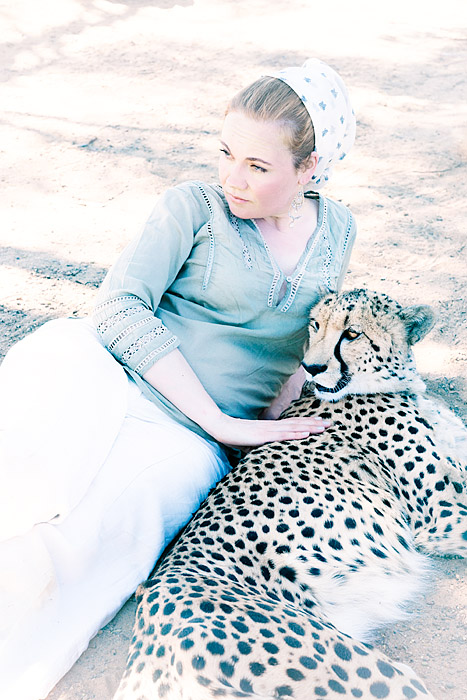 Seems like a dream, doesn't it?
But it is a real opportunity for guests over age 16. Just know that where you go and what you do depend primarily on the wishes of this beautiful cat! If it's hot, she'll want to rest in the shade…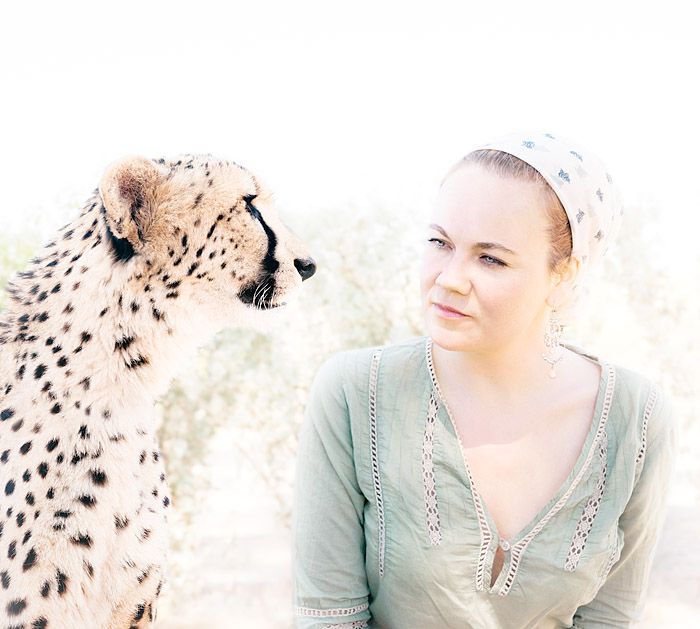 Or, if farmers ride past in their truck, she will surely pop up to investigate. She may want to walk through the scrubby Karo desert, or even nap in the dusty road. But trust me, whatever you do, that hour-long interaction is priceless !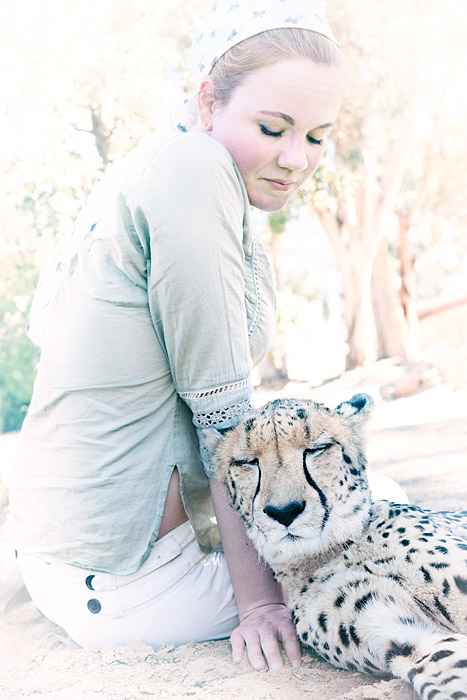 This mellow cheetah felt so comfortable, she practically fell asleep in Taija's lap! Her throaty purring was both relaxing and hypnotizing…
Inverdoorn Game Reserve is located outside Ceres, in the Karoo desert, about 3.5 hours northwest of Cape Town, South Africa. We booked transportation through the lodge so getting there was a breeze. Overnight guests can also go on open jeep safari rides to look for rhino, elephants, lion, antelopes….