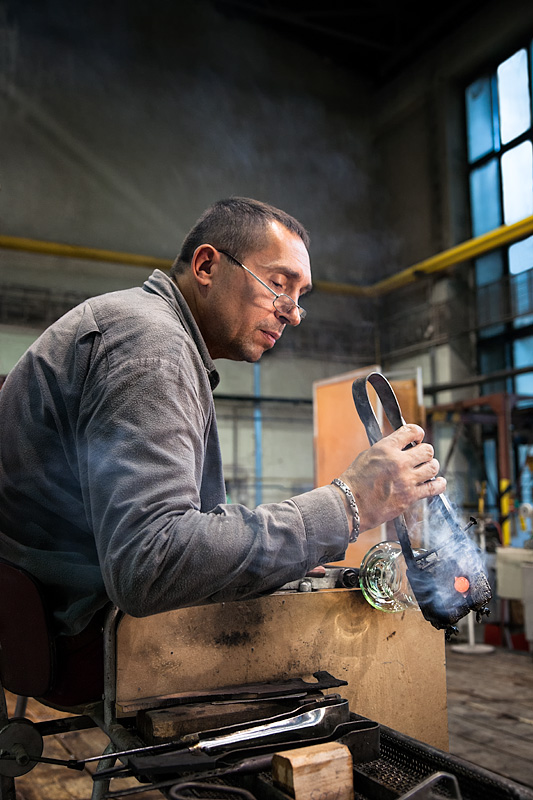 Glass of the Kings! Presidents, queens, kings, popes, and even the Shah of Persia own luxury stemware from Moser's exclusive handcrafted collection. The world-renowned Moser brand which has produced crystal of the highest quality since 1857, depends on the artistic talents of master glass blower and engraver craftsmen. And this past September, I was fortunate enough to visit and take a tour behind the scenes to photograph them as they worked in the factory located in northwestern Czech, in the small town of Karlovy Vary.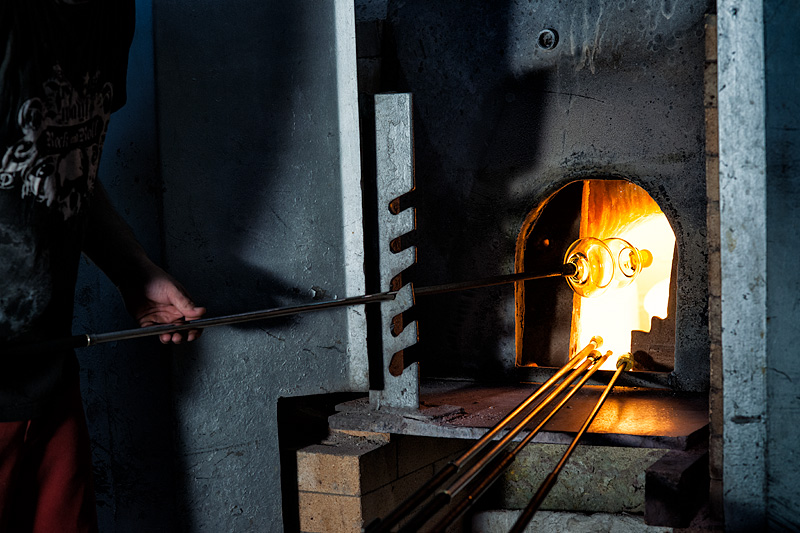 First stop was the glass blowing workshop, where groups of three men worked at each station. They worked quickly, moving back and forth on wooden platforms between heating the glass in furnaces, blowing it, or manipulating the forms. First the glassblower creates a bulb shape, and repeats it when cool.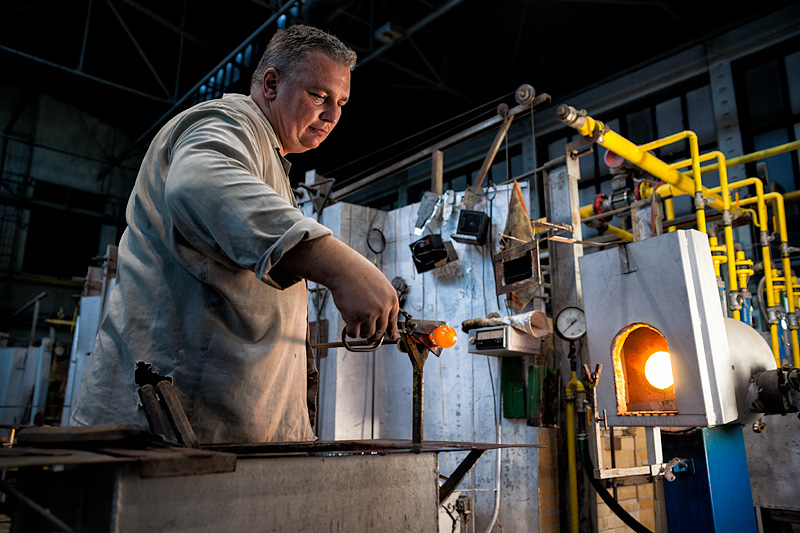 The 2nd man assists in the glassblowing and molds it with wooden or metal tools. And the 3rd man, the master glassblower, fine tunes it.




Glass blowing


The challenges in trying to capture the glass blowers were the low light, fast movement, contrasty and cluttered background. Add noise, lots of movement but very limited space on those small platform stations, and you can imagine what it was like!


Stem forming


Cutting the glass




Engravings are inspired by works of art, flowers or animals. Precise craftsmanship sets Moser engravers apart, and they are considered the top in their class, in the world of glass.


Lead-free crystal gilded with 24-carat gold have earned Moser numerous awards. This drinking set, Splendid, of delicately cut blown glass is as popular today as it was when designed in the early 1900's.


 Exquisitely beautiful! No wonder it is desired by kings and selected by queens…