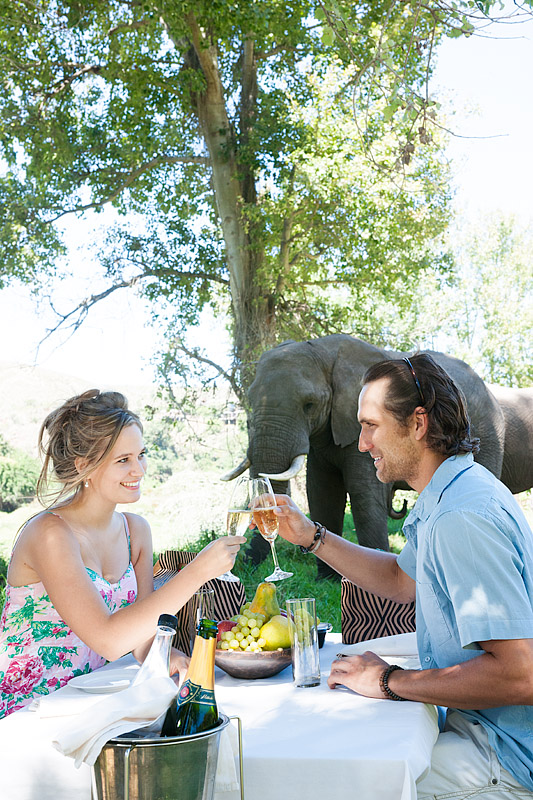 When traveling around the Western Cape of South Africa with my sister last March, we noticed that picnics were common everywhere–from Cape Town, up the Garden Route, and through the Winelands. In Cape Town, locals headed to the beach or rode the cable car to the top of Table Mountain to watch the sunset while picnicking with friends. Along the Garden Route and in the Winelands, we saw couples and friends picnicking along remote coasts, expansive lawns, in vineyards, or under giant willow trees next to lakes or creeks. And Sundays were popular for families–whether small intimate moments or large groups of extended families–picnics were everywhere!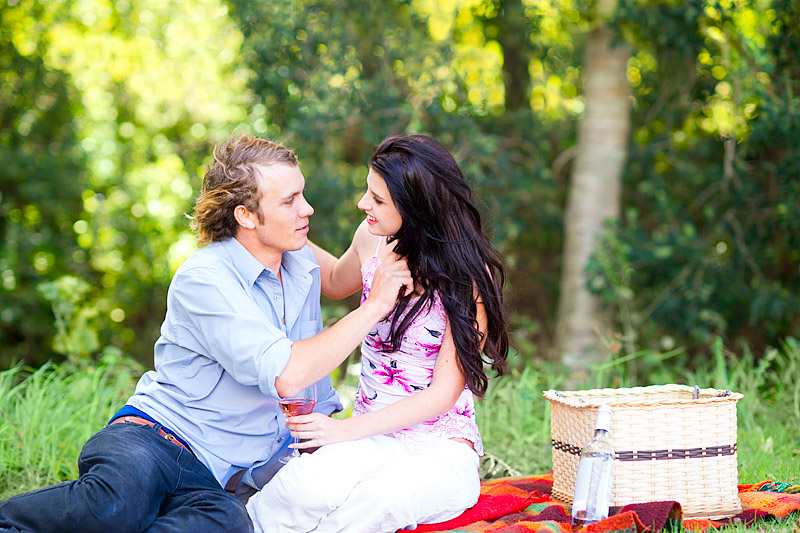 Many inns, tiny B&B, large hotels and wineries offer a range of gourmet picnic baskets so that tourists can picnic too.  Yummy selections range from chicken satay skewers to salmon, salads, brownies, cheeses, meats, quiche, olives, loaves of french bread, jams, various spreads in tiny containers, champagne soaked strawberries, chocolates or gelato…. Some baskets had to be ordered 24 hours in advance, but others could be selected and purchased on site. And blankets too were provided, to spread out beside a lake or the edge of a vineyard or sit at little tables set with linen or plaid tablecloths…the choices were as vast as the assorted menus.
There are some unique picnic spots around South Africa! Here were some of my favorites… first up along the coastal Garden Route: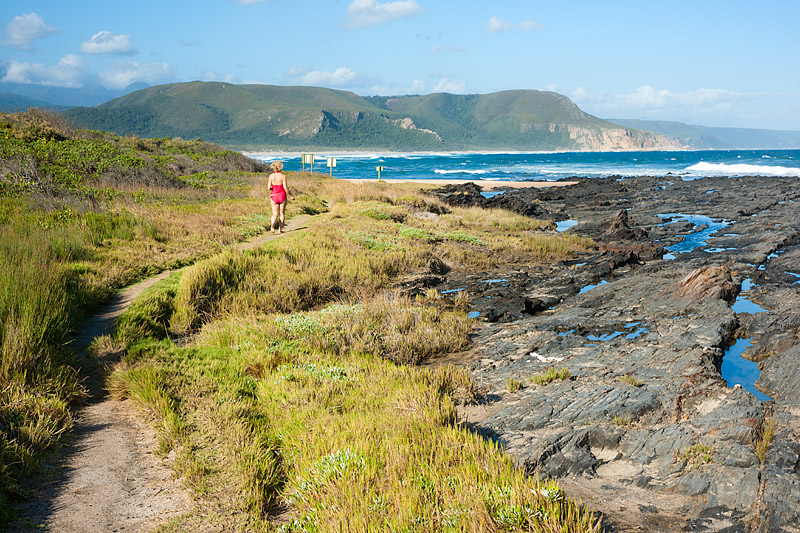 Nature Valley beach:


Tranquility Lodge Nature Valley is a delightful place to stay on the Garden Route for honeymooners, couples or anyone looking for a quiet place nestled in nature. Situated in a remote hamlet among trees across from a beautiful curved bay, the location is steps away from the ocean and coastal hiking trails. There are many outdoor activities around the area–from the world's highest bungy jumping at Bloukrans Bridge to tree top canopy tours at Storms River–and lots of animal park attractions too, where you can walk among monkeys, tropical birds, elephants or cats. But my favorite here was exploring the beach–walking the trail, collecting shells, finding rock pools and just hanging out listening to the waves crash as the sun set. The wonderful couple who run the place offer great picnics too! Stroll over to the beach with a hamper and bottle of wine or sparkling juice or reserve their little hot rock snuggle puddle pool for romantic privacy.


Botlieksop Safari Game Lodge, located inland of Mosselbay, offers their guests an option to enjoy a luxurious picnic in the bush…with elephants!


And after dining on quiche, salad, fruit and brownies, you get to feed the hungry elephants! They also offer a chance to ride elephants through the valley, game drives, nature walks, and a unique opportunity to walk with non-collared lion cubs in the bush!! (which was amazing…)


The Winelands in South Africa cover 3 distinct regions: Franschhoek, Stellenbosch & Paarl. The wineries that offer gourmet picnic baskets here are seemingly endless…
At the Holden Winery in Franschhoek, you can sit at little iron tables situated at the edge of the vineyards or near a bubbling brook.




At the Remhoogte  Winery in Stellenbosch, you can nibble on cheeses, meats, spanakopitas, and Greek salad while sitting at a table on the veranda, or on a blanket spread out on the lawn. Their wine is delicious too! And the setting–serene! Gorgeous mountains form the backdrop to grassy fields where zebra are grazing.


There are also a few wildebeest that every once in awhile like to chase a herd of springboks—and when they do, it's fun to watch the springboks "pronking"–a series of high spirited jumps in the middle of their run. They also rent out one guest cottage that has 2 bedrooms, full kitchen, living room and patio covered veranda that overlooks the zebras.


Mont Rochelle Winery is a fancy first class winery estate located in the mountains of Franschhoek. Gourmet picnics range in content and price, and guests have a variety of choices where to spread that blanket.


We chose a scenic spot between vineyards and a serene lake. Also on offer here is the option to go mountain biking, enjoy a vinotherapy spa with products made from grapes, or go horseback riding in the mountains. We did all three!


Rhebokskloof Winery in Paarl is a hit with families–kids are encouraged to play with bikes and toys on the grassy lawn, ride ponies or jump on inflatable castles–while parents sit back and relax with good wine. Sunday afternoons are perfect for a little bonding time. Most stayed the entire afternoon…and why not? It has wide beautiful lawns that offer lots of space for intimate moments or large family affairs–plenty of private space for eating, drinking, talking, playing, relaxing and napping…




I'm writing this a year later (almost to the day in March) on a Sunday afternoon in Indiana, and here it's hailing outside with dropping temps and predictions for more snow. Oh, how I wish I were back in South Africa enjoying a family picnic instead!  Picnicking there was so great–such yummy fare, beautiful surroundings and no bugs! It's something I rarely do at home. But I know if I lived there in the Western Cape, picnics would become a part of my lifestyle. With such variety to sample, there are soooooo many more picnic places left to explore.
So, those were my favorites so far. Where's yours?