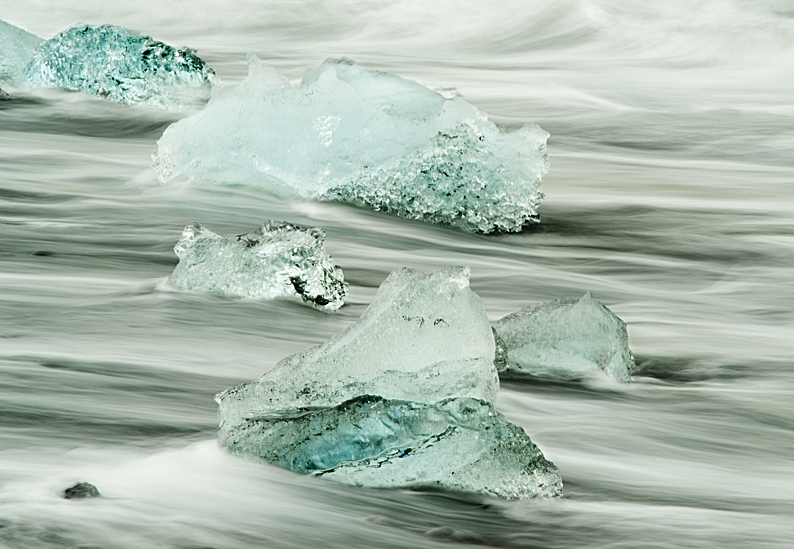 Last weekend we came home from Florida to freezing cold temps and a light dusting of snow! Gracious, what happened to spring??  Made me think of the icebergs in Iceland!  This photo was taken on a black lava  beach near Jokulsarlon Glacial Lagoon, in southeastern Iceland on our photo tour last August. At dawn several of us walked along this beach with our local guide and nature photographer, Hawk, who scouted out the most interesting icebergs. I took several images, experiementing with different shutter speeds, compositions and wave directions. These icebergs were stranded on shore but close enough to the ocean that the occasional erratic wave from the incoming tide moved them. This shot was taken when a wave was moving back to sea. Camera settings: f/32, 1 sec exposure, 200 ISO.
Another shot taken at dawn. You can see more of the sand and the reflected light of the sunrise. I chose to crop the sky out of the image as it was featureless and didn't add anything to the scene.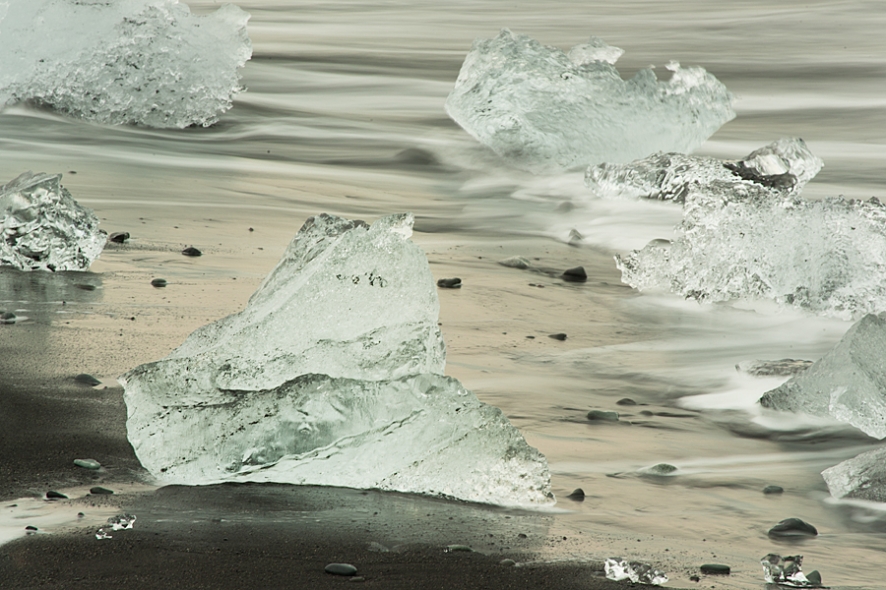 Camera setting: 200mm lens, f/32, 1.6 second exposure, ISO 200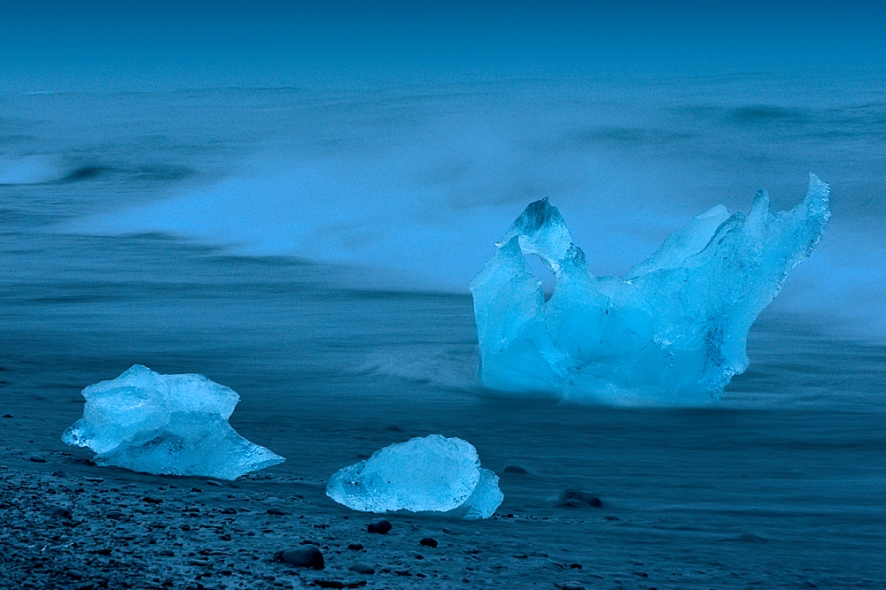 The same beach, but at night.     Camera setting:120mm lens, f/9, .06 seconds, ISO 200.


 Camera setting: 105mm lens, f/14, 8 second exposure, 200 ISO.
Just for comparison, here's a shot with an 8 second shutter. The waves practically disappear. I used a Singh-Ray Vari ND density  filter to darken the scene which allowed me to take such a long exposure. The filter can be rotated to add 2-8 stops density. Pretty handy little filter to have in Iceland with it's share of dramatic coasts, iceberg lagoons and waterfalls.
Why not escape the summer heat and join us on our next photo tour to Iceland, August 14-21, 2011. We'll have ample time to photograph this iceberg lagoon and volcanic beach at sunrise and sunset. Plus opportunities for a moonlight shoot at an eerie geothermal region in the remote Interior, and a model shoot on a horse farm. Check out the itinerary here: Iceland photo tour