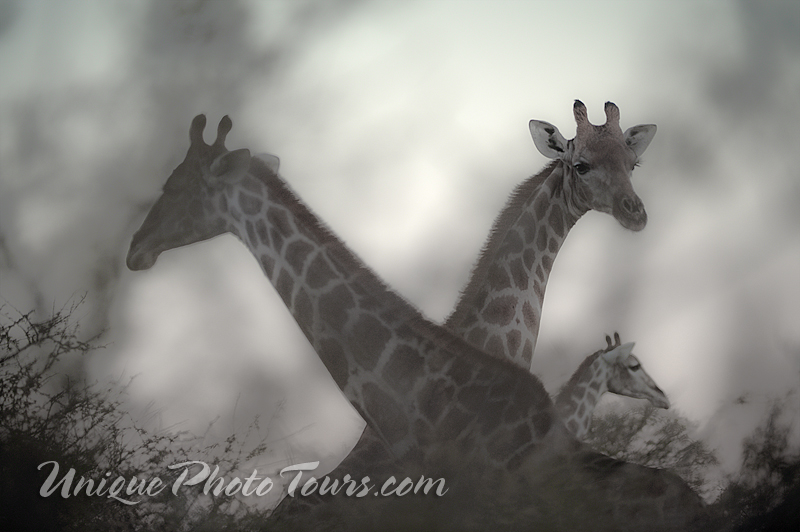 I've had an appreciation for wildlife since the days when Marlin Perkins gave us a play-by-play from the helicopter of just what ole' Jim was up to down on the ground.  Usually, Jim was locked in battle with some aggitated creature like a crazed emu trying to "Jackie Chan" him in the face.
Since those days, wildlife imagery has grown technically better with improving technology –  sharper, more colorful and in so many cases – very similar.
I think that's why I'm a big fan of Frans Lanting's work.  His imagery seems to defy the norm.  Instead of photographing a perfectly exposed primate eating fruit in a tree – he captures one (an Orangutan?) in wonderful panning motion as it swings through the jungle (see the cover of his book "Jungles" ).
Well, I'm no Frans Lanting – Far from it, but sometimes I come across one of my own images that isn't just more of the same.
In this shot, the autofocus nailed the middle giraffe.  Limbs in the foreground fell out-of-focus and gave the image a "being there" feel.  Animals in 3's always seem more appealing and easier to balance.  And then one of them graces you with just the right coutenance.
It was a grabshot, but one that's grown on me.
Dave