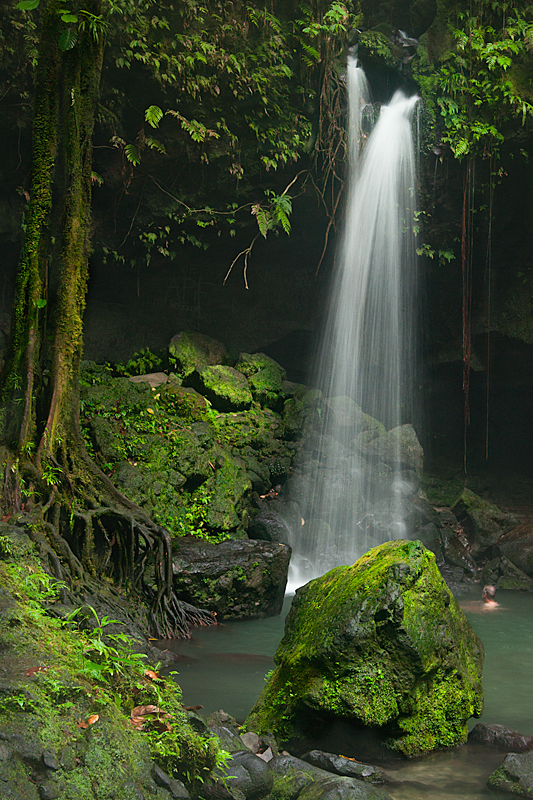 Just back from Dominica, here are a couple of photos from the popular attraction Emerald Pool. Many tourists and locals alike congregate here to escape the oppressive heat and humidity.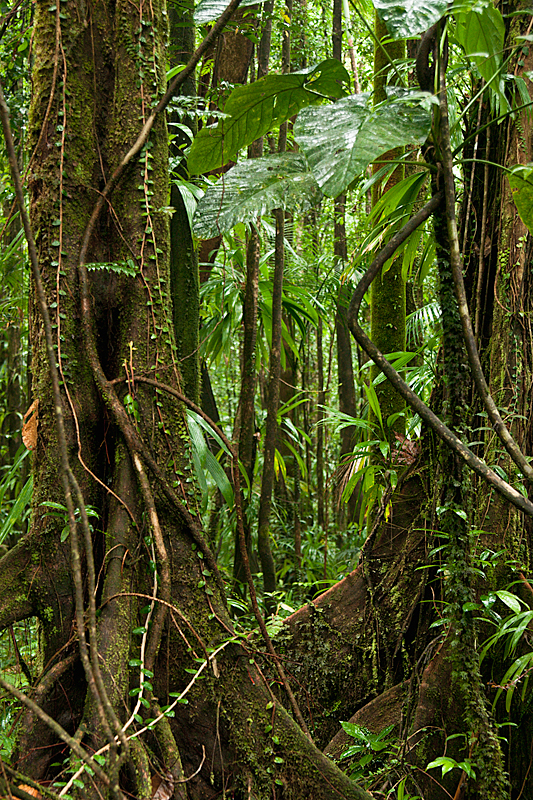 Most of the hiking trails in Dominica are rather lengthy, complicated by river crossings, slick mud, and steep mountain climbs. But this particular trail is easy! Just 20 minutes along fairly flat terrain, through a beautiful lush rainforest brings you to a wooden bridge and the falls. If bringing a camera, ensure you have a tripod (for low light) and rain gear (cauz chance of rain? 100% ).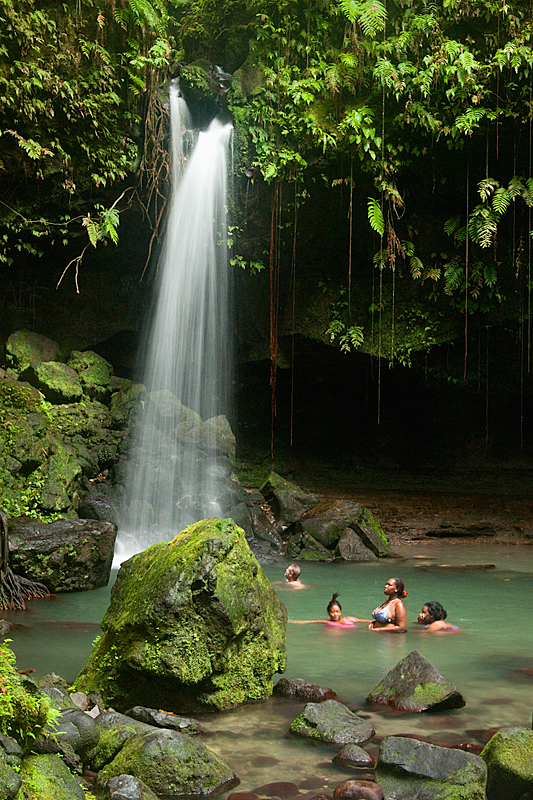 To get here: plan on a good hour's drive or longer from your hotel on either the west or east coast. Or, for greater convenience, consider stopping on your arrival day as you drive across the center of the island from the airport (northeast) to Roseau (capitol in the SW).