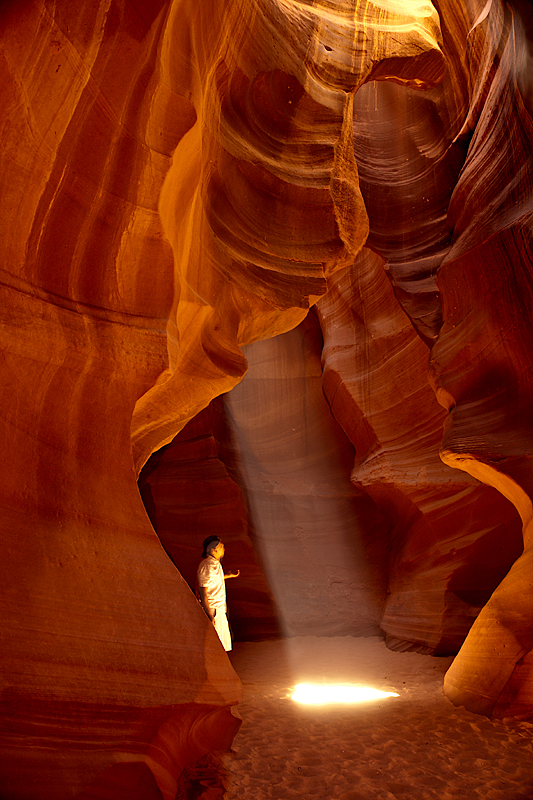 Upper Antelope Canyon, Page, Arizona
Light beams illuminate the narrow slot canyon of Upper Antelope Canyon at midday during summer months. Our Navajo guide stands near the beam he helped illuminate by throwing sand into the light ray. Although it looks serene and etheral, there were hundreds of tourists herded through this space creating a rather chaotic environment. In addition to vying for space, low light conditions make it a challenging spot for photography. A tripod is a must!
Tours are required to enter Upper Antelope Canyon, ranging from 1.5 to 2 hours which doesn't allow for much lingering. An alternative is to visit Lower Antelope Canyon which is far less crowded, but lacks the magical light beams. A week later we had a chance to visit the Lower Canyon. Here people are free to roam on their own for up to 4 hours with the price of admission. I will post an image soon!
Above image captured July 6th at noon. ISO 200, 35mm, f/11, 4 second exposure.