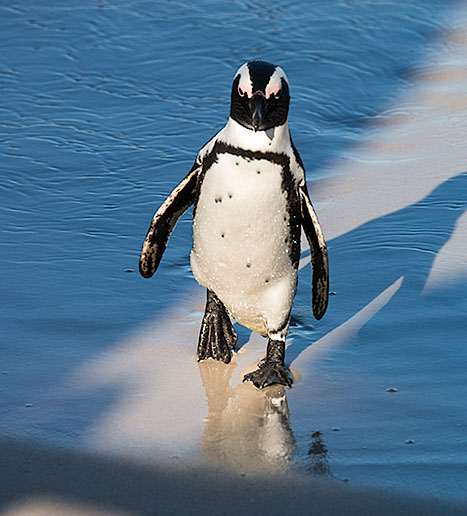 Aren't they adorable? Naturally these little African/Jackass penguins are a big draw for tourists visiting South Africa. A stop at Boulders Beach National Park is included on most peninsula tours from Cape Town. People get off the bus in Simonstown and head down the boardwalk to stand on the overlook at Foxy Beach where hundreds of penguins congregate on the beach or nest in grassy sand.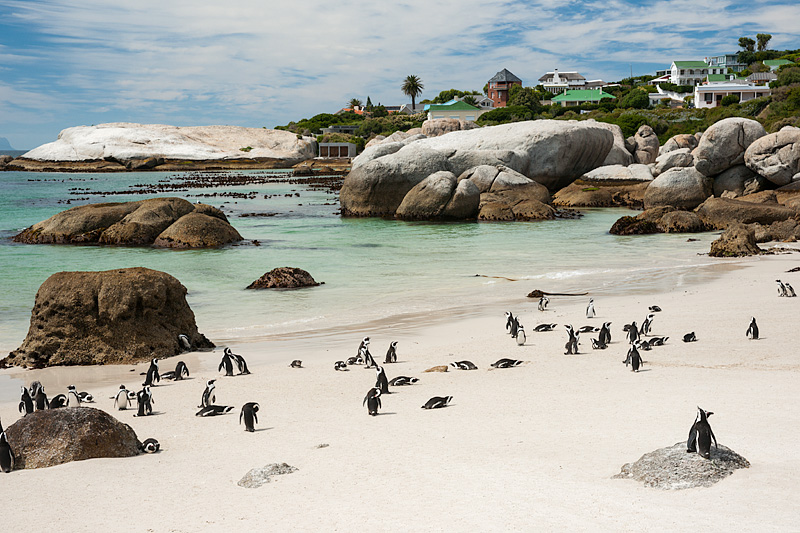 But what tourists on those bus tours don't know, and most locals and even guides, is that at a little cove just a 15 minute walk away you can actually hang out with them on the beach, on the rocks or swim with them in the water. Ever play with penguins? You can at Boulders Beach!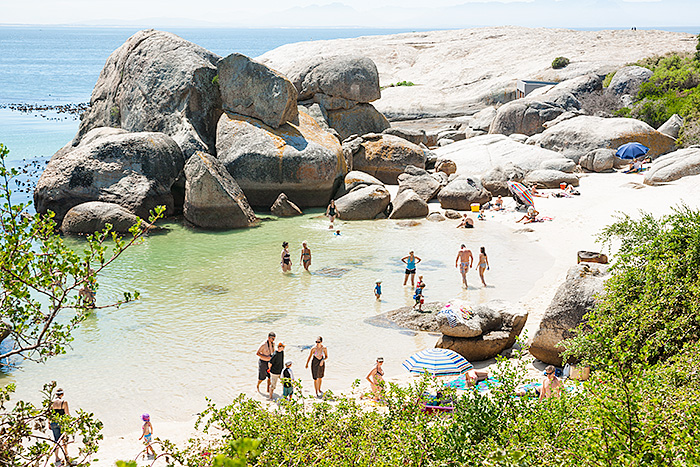 The same admission ticket (45 rand) gets you in here too, from 8am to 6pm. Check the tide schedule and visit at low tide for the widest beach and the chance to wade past giant boulders to Second Beach, another gorgeous beach with boulders balancing on giant rocks. Penguins that want to get away from the crowded colony swim down to this beach. You may find them sunning on the rocks, swimming in the shallow waters, or hiding in the shade. Just don't expect large numbers of penguins! Make it a game to find them…


 Seems they like to play hide and seek…


and will waddle right up to you with a curious gaze… 


Both adults and kids can have a ball…just respect their space and don't threaten them or they will lunge at you with sharp beaks! 


I have to admit that these little penguins stole my heart over the big safari animals. And South Africa offered some pretty impressive animal encounters!!  I spent an hour with a cheetah, walked with lions, walked with a giraffe, and had a picnic with elephants. But my favorite day was here at Boulders Beach. I loved the opportunity to spend a relaxed day just hanging out with these penguins–watching their comical antics, and interacations with kids and grown adults alike.