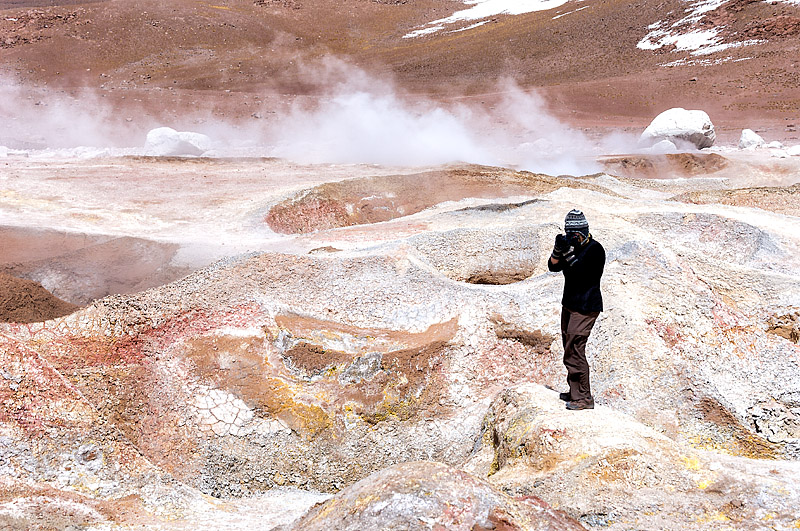 This geothermal region is the highest in the world. So even if the sulphur smell doesn't get to you, the altitude will! It sits between 4800 and 5000 meters above sea level in the southwestern corner of a landlocked country where bizarre colored lakes draw rare flamingos and adventurous travelers alike. Not far from the border, this spot is often explored early in the morning when hissing steam erupts high into the air. But I happened to visit in the late afternoon when geysers were absent and the boiling sulfide pools were relatively calm.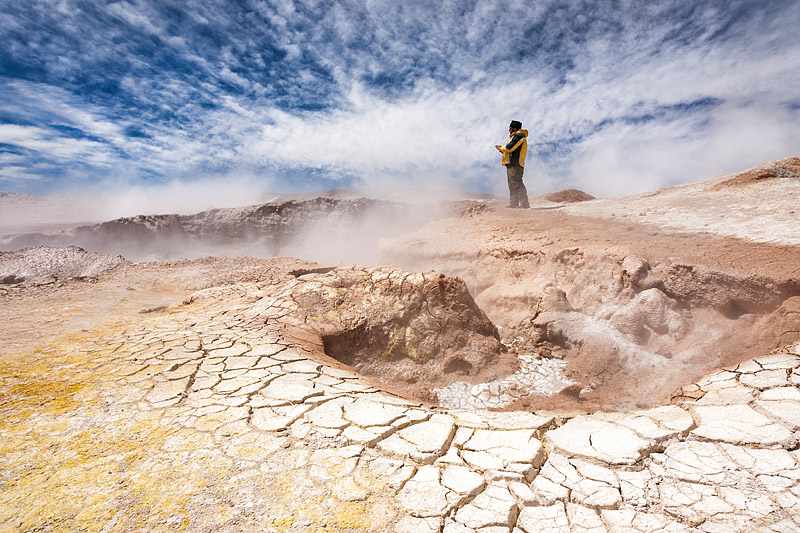 Still, the evidence of volcanic power was everywhere! My guide and I were the only ones exploring this strange and eerie site. We walked carefully, following worn paths and searching out firm ground to step between soft heated earth.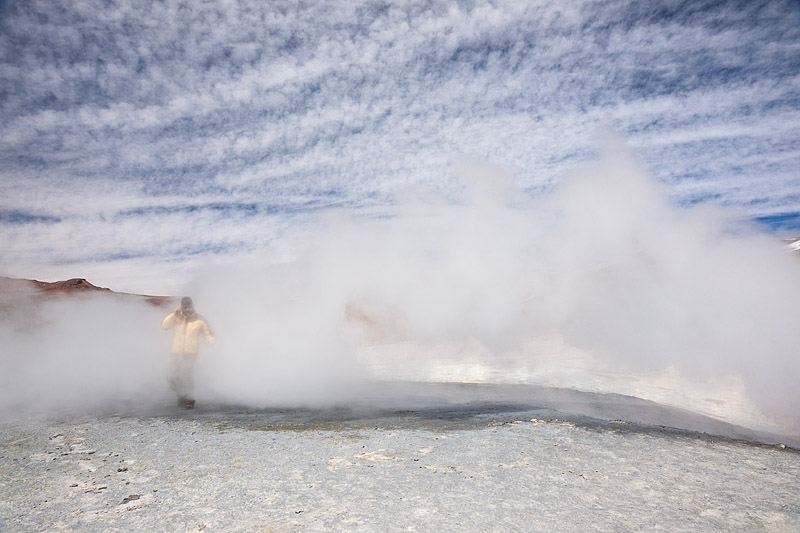 There are over 50 boiling mud pools, fumaroles and occasional geysers here. But no rock paths, fences or ropes to ward off danger anywhere! Wander at will…


Where is the world is it?