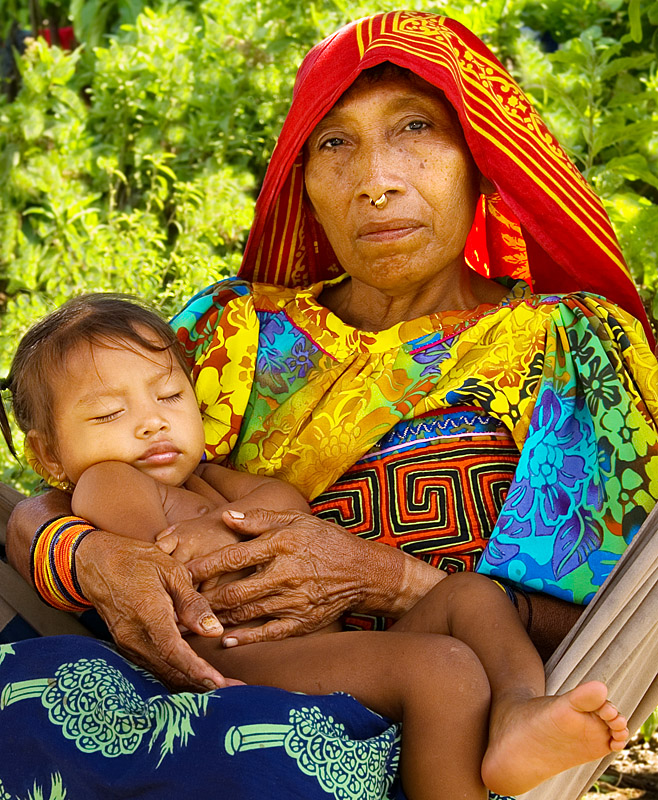 A woman rocks her granddaughter to sleep in a hammock, where all children sleep with their parents until the age of 2.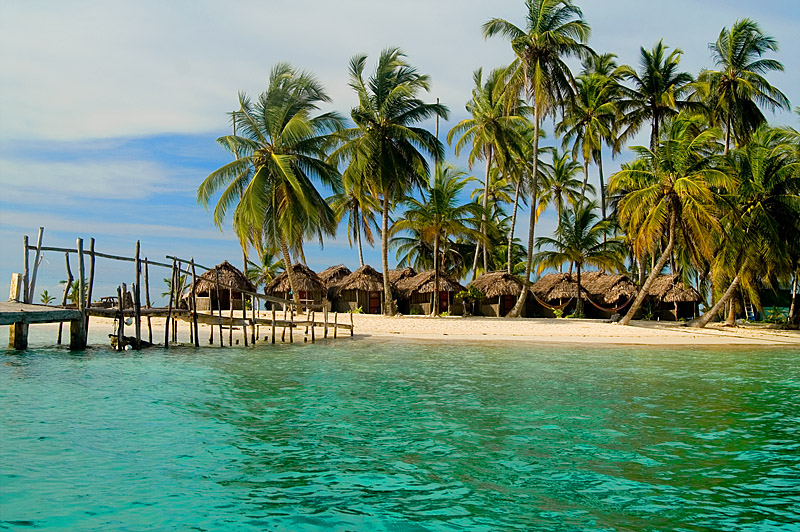 Here in this region of the Caribbean there are 365 tropical islands, some so tiny a single coconut tree sprouts and nothing more. All islands are owned and operated by these native people who fiercely protect their land from outsiders. Tourists are allowed to visit and stay at the few tourist lodges created for that purpose on select islands. But don't think about sailing through these tropical waters and wandering ashore at whim before getting clearance from the island chief!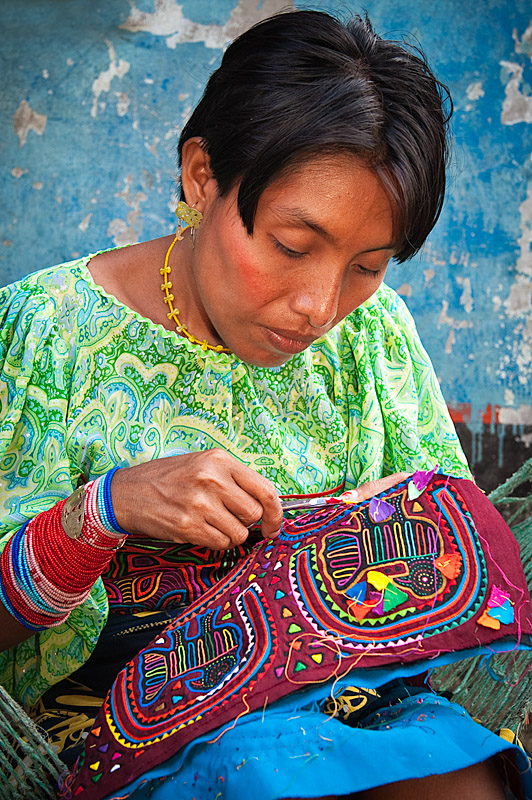 Females create and wear embroidered pieces called molas which adorn print skirts and decorate their arms and legs with tiny wini beads. Men fish, trade coconuts for bartered goods with their Colombia neighbors, and sway in hammocks during daily council meetings. Thatched homes traditionally have kerosene lanterns, hammocks for sitting and sleeping, and a small area for cooking over open fires. Although, there are more and more concrete homes being built on the populated islands sporting electricity for the ever increasingly popular television sets.


I've sailed between many of these islands, visited lots of villages and stayed in both "fancy" and remote lodges. My favorite remains Kuandiup, a simple, rustic island with 10 thatched huts. Here you truly get away from it all–sleep in a thatched hut with a hammock or regular bed, dine on fresh fish, swim to a nearby islet, and snorkel the warm, shallow waters where the scariest species is the harmless nurse shark. Tiny planes travel the short distance from the capitol city to different islands in this archipelago. You then travel by dugout canoe to the tropical island of your choice…and melt into a little slice of paradise. Where in the world is it?