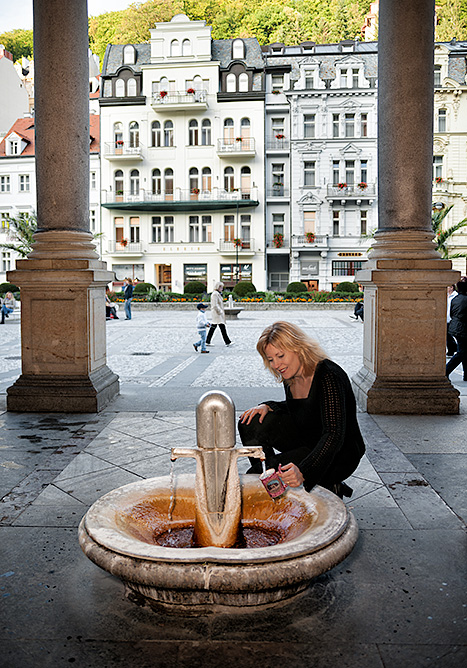 Mozart, Freud, Beethoven, Marx & Peter the Great have all stayed here. After all, ever since the 1500s, it was the place to go for relaxation, cleansing and healing. Doctors actually prescribed 2-3 week stays at this spa town, where guests typically didn't bathe in the mineral waters, but drank them!
They still do. Take a 2 hour bus ride from the capitol city and you'll see visitors–mostly Germans & Russians–shuffling along from one of the 12 thermal springs to the next, sipping from little porcelain cups. The mineral water supposedly treats all sorts of ailments. All I know is it tasted really salty and was steaming hot! Guess if it ranges from 110 to 162 F degrees it's bound to kill something lurking where it shouldn't be…
Of course there are spa treatments available, and lots of shops that cater to women seeking retail over herbal therapy with a variety of high end fashion, crystal, and jewelry shops. Where in the world am I?