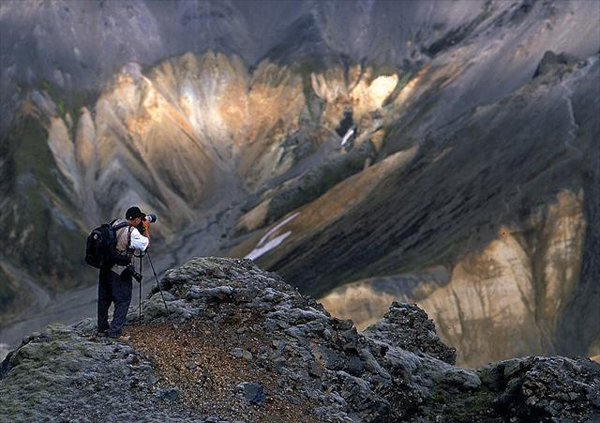 ICELAND: Photograph landscapes shaped by fire and ice. Explore volcanic terrain in the remote interior, rugged coasts, turf farms with Icelandic ponies, Nordic models, rhyolite mountains, mineral pools and iceberg lagoons. Aug 27-Sept 6, 2010.
GREENLAND: Focus on Inuit culture, arctic fjords, glaciers & giant icebergs. Travel by boat & helicopter. Unique Inuit homestay included in a tiny village situated on a remote peninsula overlooking a iceberg-choked fjord. Sept 6-12, 2010.
Ready for an adventure? Click on the tour above for trip highlights, detailed itinerary and all-inclusive cost. Great price and highly customized itineraries you won't find anywhere else! Small groups limited to just 8 people.