"…eighteen, nineteen, and twenty! Ready or not, here we come!!"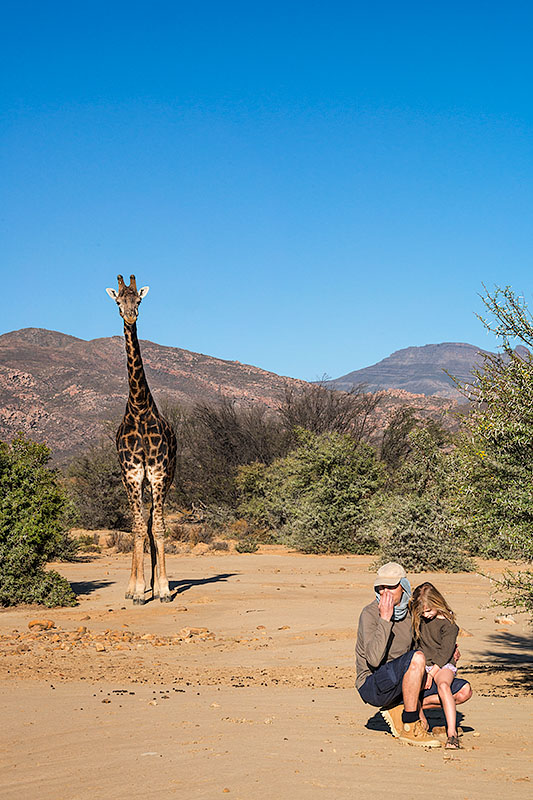 Oops. Looks like the giraffe forgot to hide.
No, this father and his 7 year old daughter weren't reeeeally playing hide and go seek with a giraffe. They were on a walking safari at Inverdoorn Game Reserve in the Karoo Desert of South Africa.