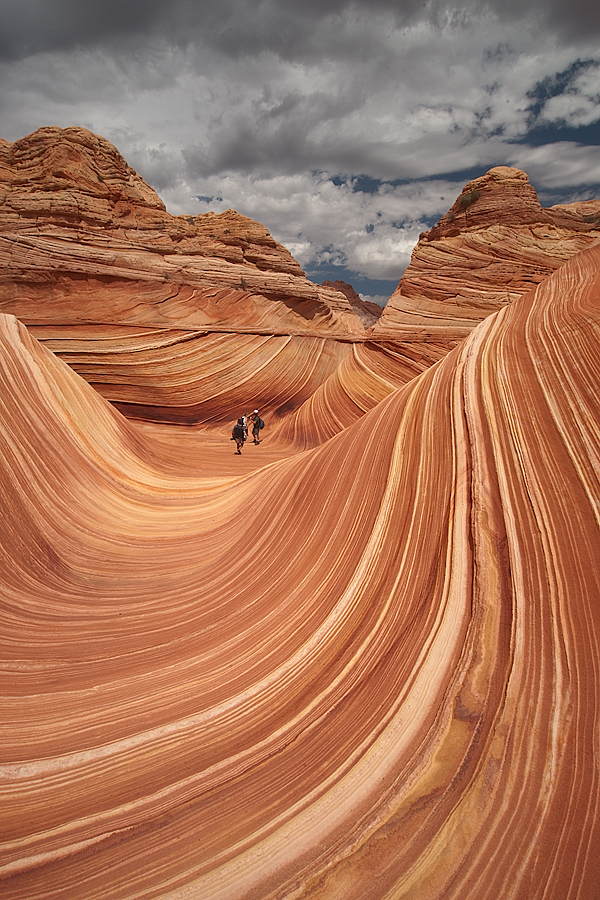 Finally! After 15 years, I saw the incredible WAVE in person. For those of you not familiar with this surreal landscape, the WAVE is the famous geological feature of Coyote Buttes in northern Arizona.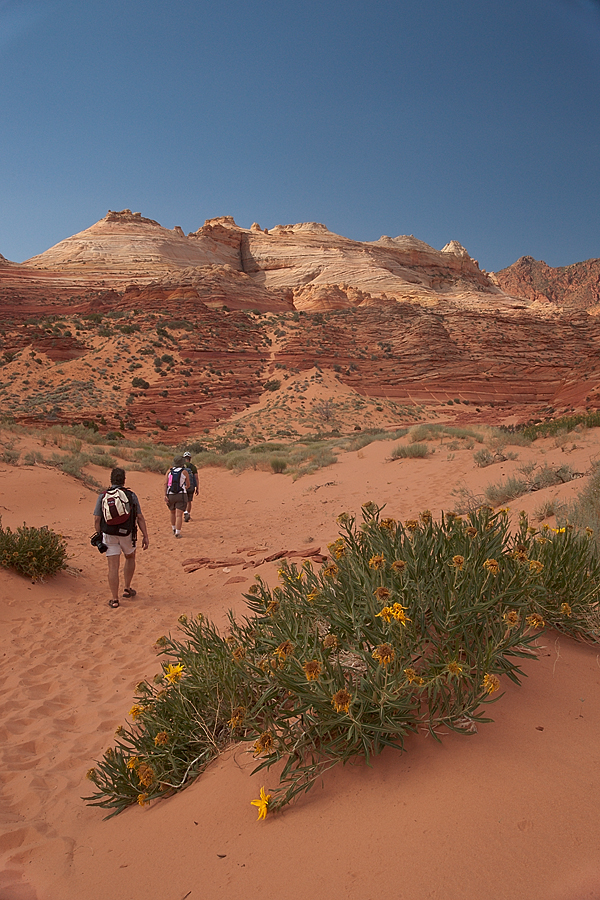 In this wilderness area near Page, AZ there is no designated trail or signage along the 6 mile (round trip) route to the WAVE, unless you count the sporadic cairns that people have stacked along the way. Permits must be secured in advance, and are quite difficult to obtain! During the busy season it's common that 300+ people compete for the 10 permits granted daily. By total luck, we drew permits this past July and hiked with our friends from Tucson.
Once we secured permits, we received written instructions and pictures about landmarks (such as the dark notch in the rock above) along the trail. The hike was difficult in some areas as it traverses over ridged, slanted sandstone and sandy hillsides. Shoes with good ankle support was a must.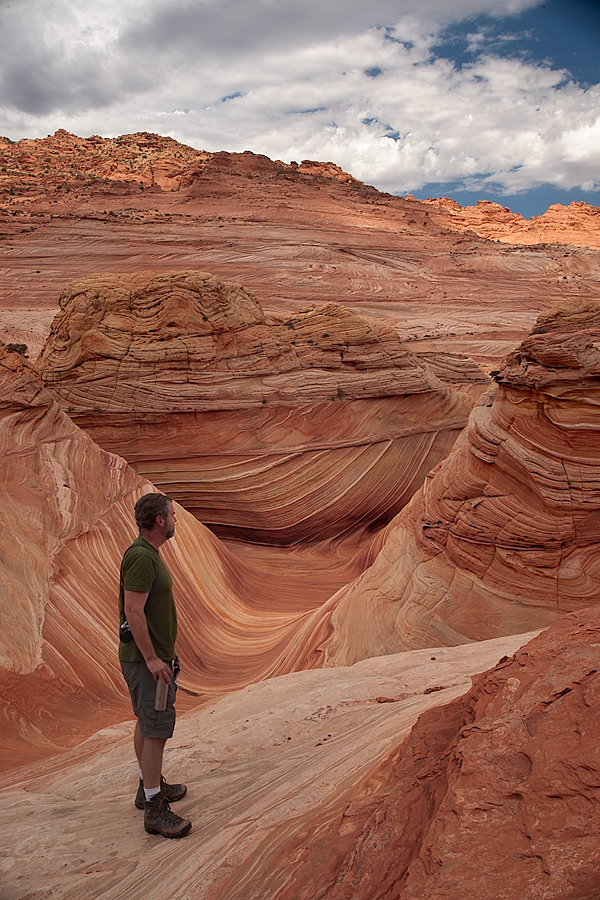 The multi-colored sandstone ribbons that cover the area range from maroon, orange, pink, red, and white to yellow. These ribbons of color, called Liesegang bands, contain oxidizing minerals that eventually compacted over time during major wind erosion, and the dunes were uplifted by the Colorado Plateau. Back in the Jurassic period, dinosaurs roamed over these sand dunes. We searched in the adjacent plateaus but never found any of the three-footed prints that are reported to be here.


Great place for a picnic…


David hiking through the WAVE…


Is this place cool, or WHAT?!






We spent about 6 hours total hiking and exploring…it was 103 degrees, yet we never broke a sweat due to the dry heat. But sure guzzled the water we brought (2 liters per person) before we finished the hike. Got caught in one short-lived rainstorm with lightning, but hid under an overhang. One thing about sandstone…in 20 minutes it dries out, so the slippery slopes are no longer impossible to walk on. All in all, it was my favorite day of the 9 days we spent in the beautiful American Southwest (mainly Utah's Zion National Park). If you get a chance, GO!!