Slovakia is one of the top ten destinations to visit in 2013 according to Lonely Planet. Although it is recommended for its folk culture, hiking and skiing are by far the biggest draws. Which is what drew me in. I wanted to find a place to hike mega miles to celebrate a mega birthday, and this small group hiking tour through Slovakia into Poland fit into my plans perfectly! An Australian couple, myself, and our Czech guide spent a week traversing rolling hills and the high Tatra mountains. One of my favorite days was this easy ramble through rustic villages and rural pastures to Spis Castle, located in eastern Slovakia on a dolomite rock, about 360 km east of the capital Bratislalva.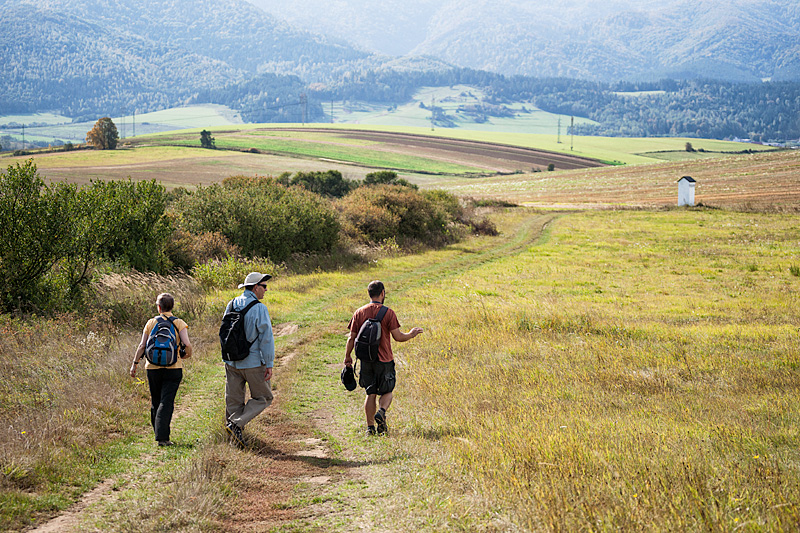 As often the case when locals are guiding…we were treated to a lovely walk that only an insider could know about! We left our hotel in Levoca and drove to an unmarked pull-off along a farmer's field outside a tiny village named Dubrava (so tiny it wasn't sign posted nor could I find it on any maps) and proceeded to walk down a dirt road past flowering meadows.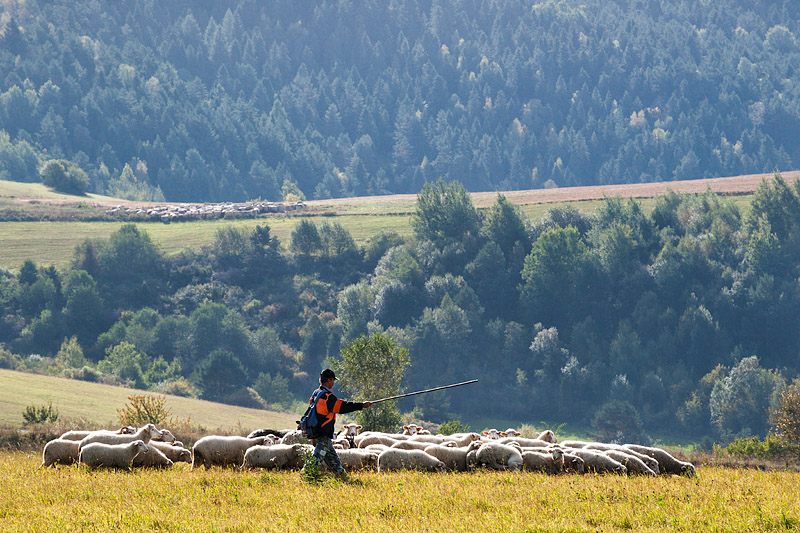 We passed a shepherd leading his flock…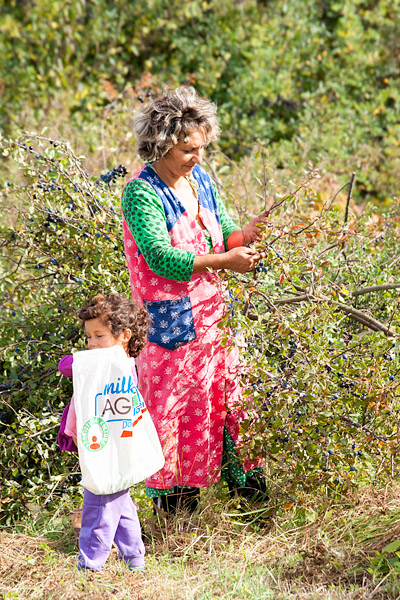 and gypsies collecting wild plums…


We could see the castle in the distance as we approached another tiny village. Žehra is one of the oldest settlements below Spis Castle, dating from 1245. Its striking onion-domed church has beautiful frescoes inside.


This Church of the Holy Spirit, completed in 1275, was a Czechoslovak National Monument before it was listed as a UNSECSO World Heritage Site in 1993 along with the castle. Our guide called a local historian to meet us here, and for the next 40 minutes or so, she explained the significance of the faded and paritally restored Gothic frescoes. (No pictures are allowed inside–all interiors are fiercely protected here and all over Slovakia.) The elaborate Tree of Life, located on the left wall of the single nave church, is the most important and oldest fresco. Details pretty much depict the entire Old & New Testament. Luckily it was preserved by accident. During the 1644 plague epidemic, the church was whitened with lime to disinfect it, and in doing so, covered up all the frescoes. It stayed that way for 300 years. Over time new frescoes were painted over them. But in 1870, a local priest rediscovered the original frescoes and a team began uncovering them using an unusual, but highly effective medium,  cottage cheese!


We veered left of the village and crested the travertine ledge, where we ran into a group of children (playing hookey from class?) and spied some rock climbers in the valley below.


Another cluster of homes in an unnamed village near the base of the castle.


We picked some wild apples and made our way down the ledge, following a path that led past the rock climbers.


(Recognize the mystery photo now?)


This man was sitting in the forest playing a flute fashioned from a branch on a neighboring tree.


After a very pleasant 4 hour journey, roughly an 8-9 mile walk, we approached the mighty Spis Castle! Europe's largest Gothic castle, built in the 12th century to protect the surrounding Saxon settlers from invaders in the east, originally began as a Romanesque stone castle with fortifications, a two-story Romanesque palace and a three nave Romanesque-Gothic basilica. It was completely rebuilt in the 15th century by the Szapolyai family, who transformed it into a Gothic fortress residence, but has been left in a state of ruins ever since a fire swept through in 1780.


Now owned by the state, Spis Castle is open to tourists daily. And who doesn't love exploring old castles?


Tourists are provided with audio headsets to learn about the history of the castle and the families who lived there.


Inside there is a museum that contains artifacts unearthed from the property, armour, and a replica kitchen.


Bigger than it looks! Took quite awhile to walk the ramparts…


By late afternoon the storm clouds were rolling in, adding a little drama to the skies…