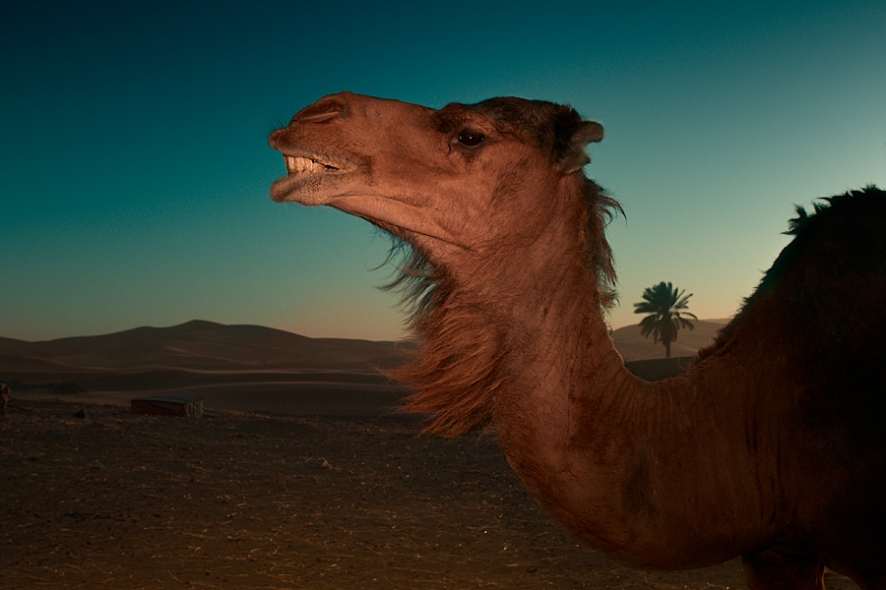 We recently traveled through central Morocco, and spent a couple days in the Sahara Desert. Temps in July reached 107 degrees, so plans to overnight in a Berber tent quickly changed to air-conditioned accommodations in a renovated kasbah-turned-hotel. Camels, palm trees and kasbahs in this landscape set this desert apart from others we'd visited elsewhere in Africa. But blowing sand & dunes that turn colors in the changing light seemed very familiar.
Above shot and the one of the kids below: I used an Interfit grid on my off-camera flash to contain the beam and highlight just a small area.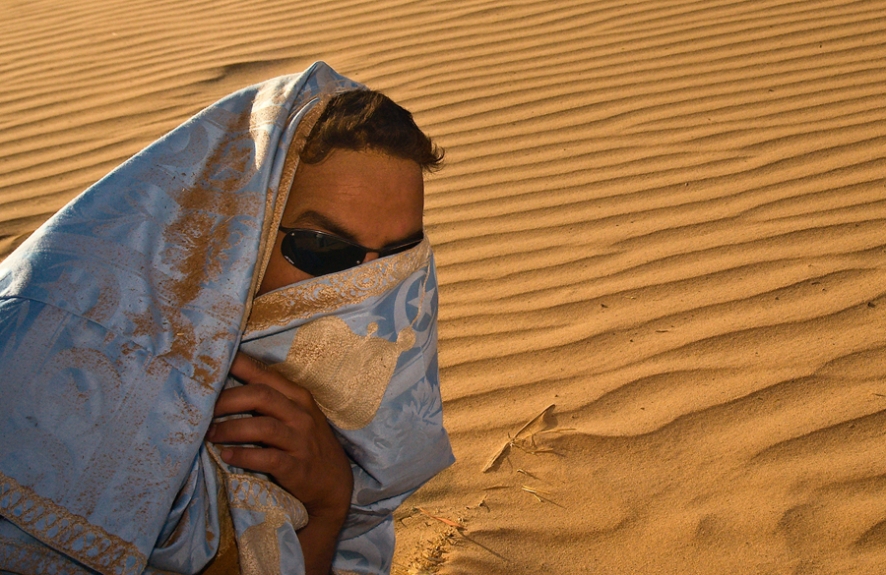 This man approached me in the dunes as I was photographing a sandstorm. No one else was around. And I don't know how he spotted me in a valley of high dunes. But he planted himself at my feet and began asking me all sorts of questions…oblivious to my camera even when aimed at him.  Note the sand that accumulated on his clothing in a matter of minutes.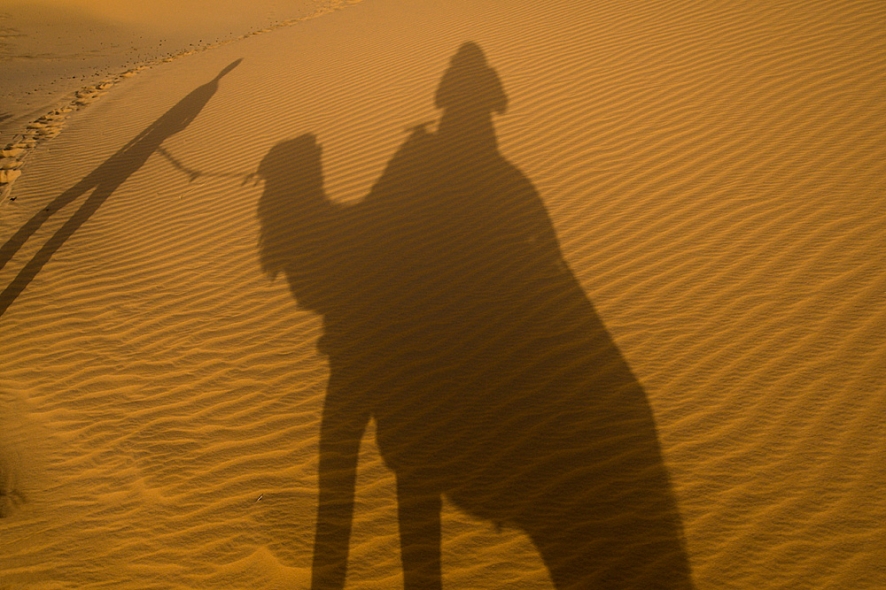 Camel rides are an option at all lodges or camps both at sunrise and sunset. I was very glad I chose to go at sunset, as blowing sand really kicks up early in the mornings–making photography nearly impossible! Looking for a unique adventure? Befriend a local Berber family and join their camel caravan to Timbuktu. It's a 12 day journey…


These Berber kids live in a concrete home on the edge of the Sahara. They were eager to see their picture on the back of my digital camera. The girl aggressively insisted that I photograph her lying and posing in the dunes like a little fashion model, for a fee of course! But I preferred this relaxed shot with her brother. Mom, meanwhile, was busy cleaning up camel poo.


Blowing sand at mid-morning.


Our local guide brought us to visit a Berber father and daughter who live in a goat-haired tent on the edge of the Sahara. The teenage daughter is pouring the typical drink served all over Morocco: mint tea.  (Natural light)


A long, arduous climb…thankfully I went most of the way on the back of the camel (which you can see in the upper left of the photo). The sand felt silky soft on my bare feet in the late afternoon.


A Berber man crosses the Sahara dunes amid blowing sand.