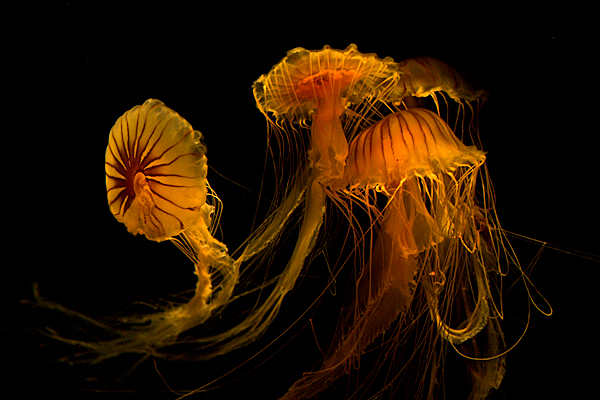 Spring Break. A week off from school…and her bestest friends were going to Disney. "We're not going anywhere?" our 8 year old daughter asked incredulously. Never mind that our family vacation was coming up next month. Her disappointment only intensified when Grandma called and reminded her that this time last year we were staying at the Ice Hotel…snowmobiling with Sami reindeer herders, dogsledding and snowshoeing in Sweden's magical arctic.
"What about the Spinning Game?" our daughter asked, eager to leave for at least a few days. Ok, ok, we agreed. It would be a spontaneous trip, the destination chosen by a random spin. So after dinner Wednesday night, we pulled out the atlas and let her spin over our hometown. The pencil pointed out our route: Nashville, Chattanooga, and then Atlanta. Depending on what we found interesting, we could stay the entire time in Nashville or continue all the way to Atlanta.
I'll admit I'm a planner. I don't do spontaneous very well. I like to know what interesting nooks and crannies exist that beg to be explored. But for this little trip, husband and daughter were quick to insist, "No planning!" Ok, ok. They went upstairs to pack… Just a quick peek in my travel library—tons of guide books on individual countries, but not one teensy book on Tennessee. Quick search on the Internet—kids Nashville—generated limited results, especially for cold rainy weather. Kids Chattanooga, however, resulted in a slew of family attractions. See ROCK CITY!! See RUBY FALLS! Ride the INCLINE! Visit the world's largest aquarium! Stay in the historic Chattanooga Choo Choo train hotel! Ok, plenty of options, close the computer. I remembered seeing some of those places 40 years ago when I was her age, traveling with my own family from Minnesota to Florida…

The next day we drove into Nashville at noon. "Is this where Hannah Montana lives?!" our daughter wanted to know. Hmmm, don't know. It is country music's capitol after all. We'd hoped to find a restaurant with southern food, country tunes and western décor. But, didn't know where to look! Driving around aimlessly, all we saw were Japanese, Thai or chain restaurants, bistros and generic sandwich shops. The GPS wasn't helpful either. We took the advice of a local and headed to 6th street downtown, finally settling on Thai pasta in what could be a busy café in Chicago, Seattle or Minneapolis. Not one person was wearing a cowboy hat or leather boots. Just a sea of suits.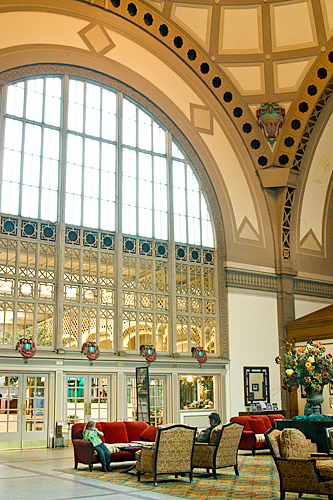 We decided to drive onward. Reaching Chattanooga a couple hours later, we found the 1909 Train Station that had been converted into a Holiday Inn, and checked into a boxcar. Our daughter was delighted. Even though she's slept on a real train, the carpeted Victorian car that no longer lulled passengers to sleep with hypnotic swaying motions was still "sooo awesome!"  She loved wandering around the converted station with its box cars, fountain gardens, old time games and touristy shops that sold assorted flavors of Chatty's marshmallow creation, the MoonPie.


Signs everywhere—from billboards and barns along the highway to signs in town—insisted that we SEE ROCK CITY! RUBY FALLS! And the INCLINE TRAM! A grand marketing scheme, pulling with the same intensity as the magnetism in those golden arches that attract wee ones from the time they can point. At least McDonald's is inexpensive! (And their salads delicious.) The package discount to see this trio of attractions cost over $150 for the three of us.
Riding the 10-15 minute tram up the hill, and walking the paved pathways cutting through a rocky park enhanced with fairytale figures set in recesses lit by black light didn't seem even vaguely familiar. Had I been here as a child? Or simply remembered all the signs peppering the highway?
Ruby Falls, the most natural attraction, turned out to be the most disappointing. The short walk to the waterfall inside the cave should be 10 minutes, but instead takes 50 minutes. Groups of 40-45 people descend 270 feet in an elevator in shifts, then wait for everyone to pose in front of a photographer (an odd practice repeated at every attraction in town) before proceeding along the cave's paved route. Every 5 minutes or so we stopped to let another large group of "survivors" pass us or to listen to an audio recording spout out the same information, verbatim, that our teenage tour guide had just told us, identifying labeled formations like "bacon" or "steak and eggs." We had 5 minutes to spend at the falls, which were illuminated with changing colors. At the end of the one hour tour, someone asked, "How far did we walk?" Our teenaged guide beamed. "An eighth of a mile. You should all feel proud." Proud? Proud? For what?
I like caves. I do. But maybe Mammoth and Marengo caves closer to home have spoilt me with their grander formations, wider spaces, and more informative tour guides that let you wander a bit and enjoy the natural wonders on your own. Magnify that and more at the otherworldly cenotes in the Yucatan!! Nature's greatest caves! Here, I didn't feel inspired to take a single photo, but I did for my daughter, capturing the falls turning ruby reddish pink in the artificial light.


The highlight attraction for us all was the Aquarium. I could've stayed much longer at the seahorse and jellyfish exhibits. Such strange creatures. But darned impossible to photograph! Dim, dim light, curved glass, bumping elbows from busloads of kids on field trips…


And those jellyfish! How beautiful, graceful, and intriguing to watch. This one looks like a scene from another galaxy…


As we drove home and began rehashing the trip—pricey parking, hyped attractions, the crowds lured here—Dave and I were quick to bite our tongues as our daughter talked excitedly from the backseat. "I can't believe I touched a stingray! Wasn't that cool? I loved those pufferfish. Did you see their eyes? And that butterfly sure liked me…I'm so glad we went on this spinning break!"


Ah, perspective. Such a good-natured traveler, she is just fun to be around! Sometimes we have to be reminded that travel is more than the sights. Or the perfect photo. A rewarding trip can simply be the joy of each others company.