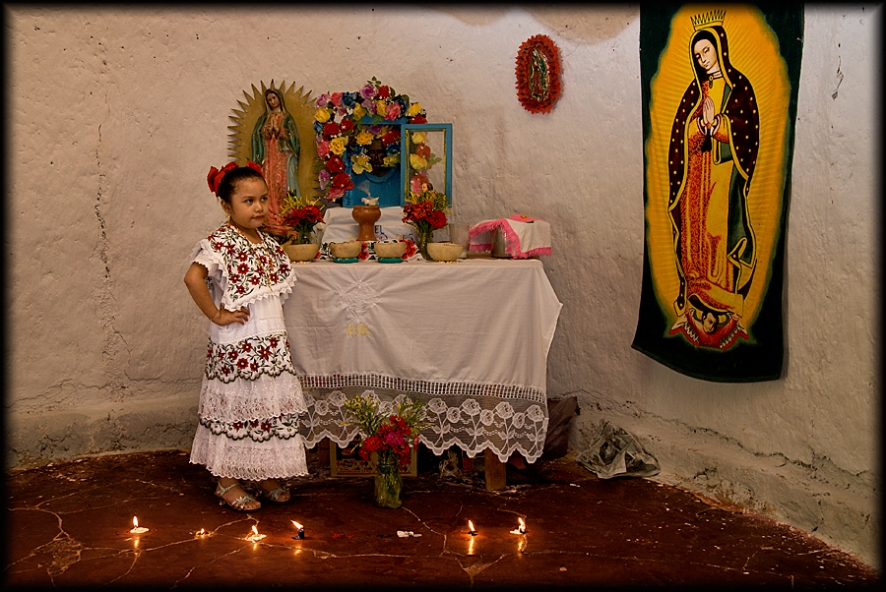 November 2 is All Soul's Day in Mexico. Mayan people believe that deceased loved ones come back to visit–in spirit–during this three day celebration. Families erect private alters customized in memory of their loved one. Favorite foods and beverages, marigolds, sugar skulls, sweets, and special objects are arranged on tabletops around photos of the deceased friend or family member. Candles and the important image of the Virgin of Guadalupe are always nearby.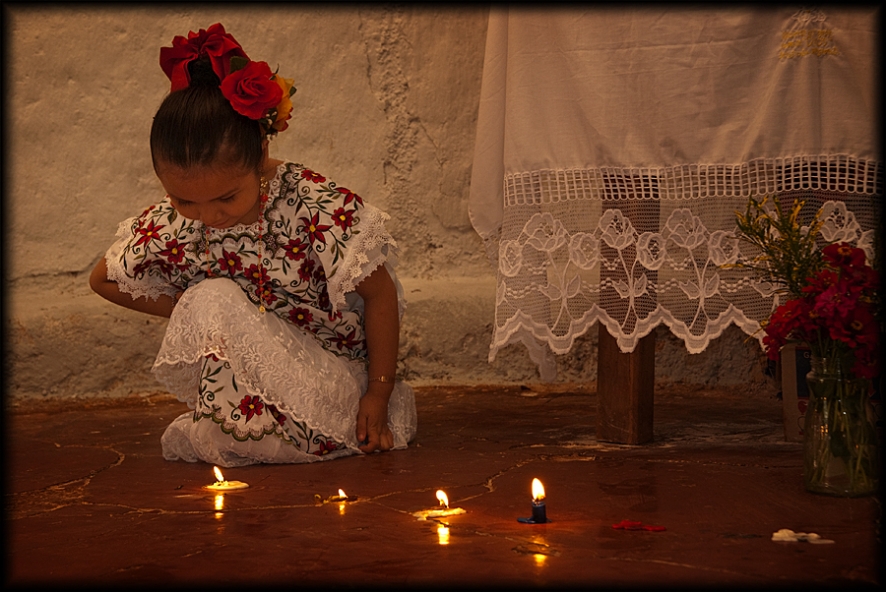 We spent the day with a Mayan family in a tiny village near Uxmal during Days of the Dead. Most of the activities revolved around the making piib, an elaborate chicken dish cooked underground.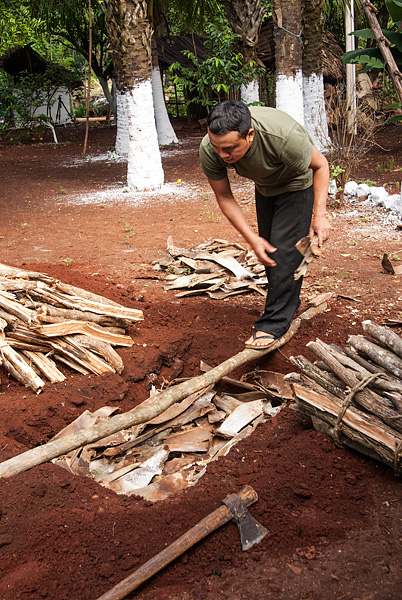 Men chopped branches and smoked palm leaves…


…while women prepared the food and wrapped it in leaves.






But this little Mayan girl, Lisseth, escaped the commotion outside and retreated to the main room of her home. She seemed mesmerized by the candles that were lit on the floor in front of the alter, and remained there until they melted into puddles of wax.