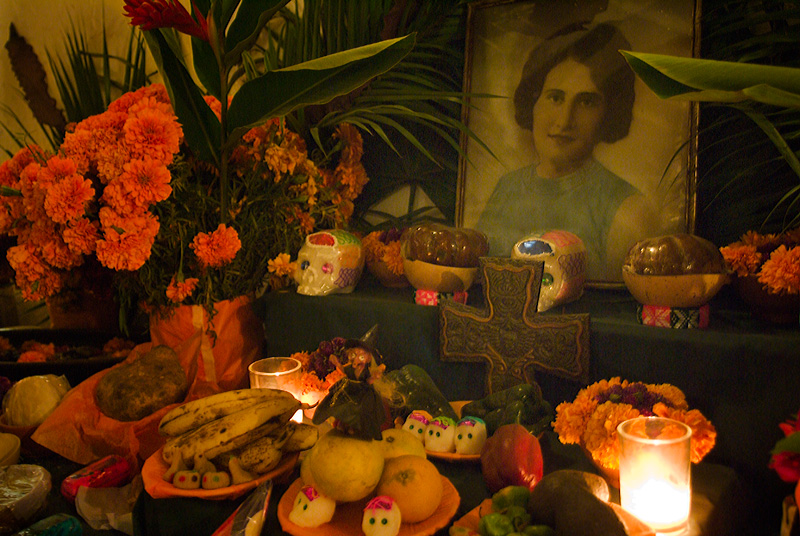 Days of the Dead altar, Yucatan, Mexico
 Every year on November 1 & 2, people in Mexico and other Latin American countries celebrate Days of the Dead, or Dia Los Muertos, to remember deceased family members and their ancestors. Altars are erected to honor an individual with photos, favorite foods, beverages, momentos along with sugared skulls, candles and lots of carnations. Walk around the Yucatan during this time of year and you'll see these altars everywhere–inside homes, restaurants, outside churches and even in parks.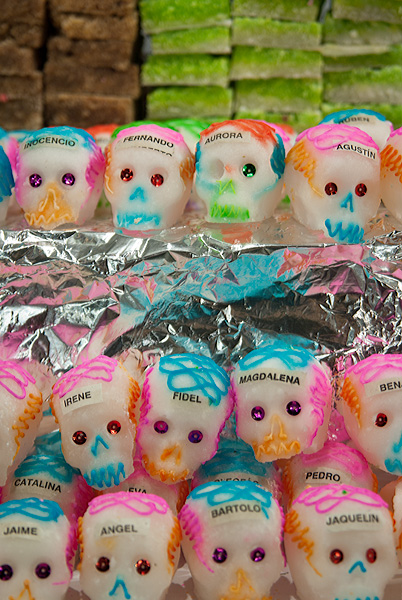 In town plazas you'll find little stands selling carnations, treats and even sugared skulls with names matching those of your departed beloved…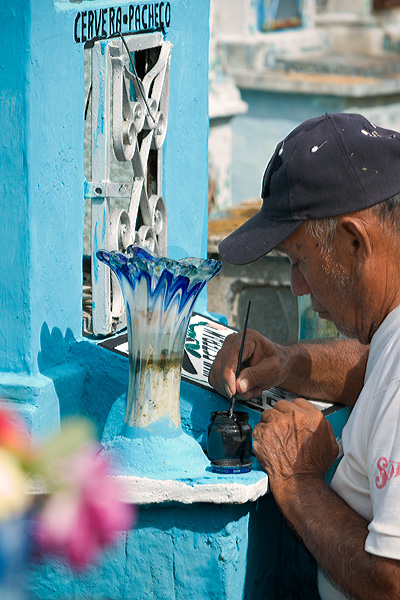 The cemetaries are interesting to check out this time of year too. In October, you'll see family members busy repainting headstones & fixing up plots–basically spiffing up the burial spots before the spirits come out to play.


And then, if you happen to be here on Nov 1 or 2, wander through cemetaries again and you'll see people visiting, dressed in their absolute best. Families come with picnic lunches and hang out for the day, and often serenade loved ones with guitar music or song.