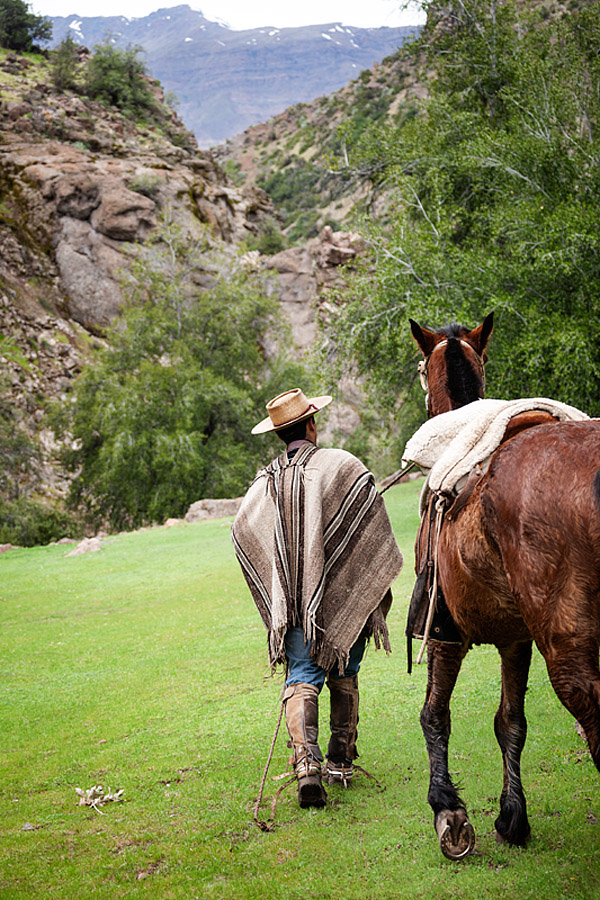 On a recent day trip from Santiago, Chile, I traveled an hour east to the Maipo Valley to ride with local arrieros (Chilean cowboys) and their beautiful horses in the Andes mountains. What a fabulous day!!!
The Oldens, a British family who owns the ranch in El Toyo and operates Horseriding Chile, organized the excursion for me. They were very helpful not only organizing transportation from Santiago (a private car and delightful driver from Maipo Valley), but also sharing information about the local arrieros and the horses they work with on their small ranch.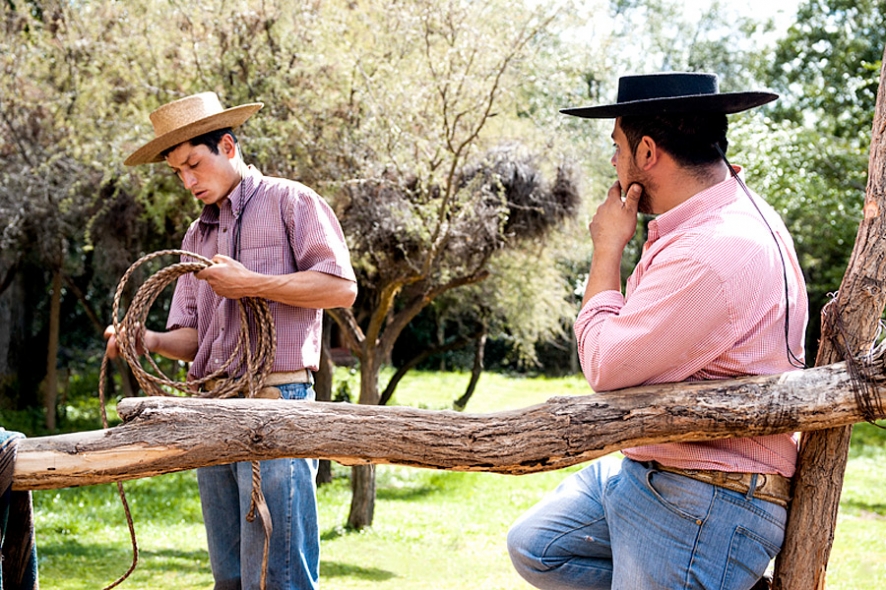 Arrieros are quiet cowboys, born in the mountains, who are sure-footed like their horses and used to steep terrain. They are excellent horsemen, who can read the landscape to navigate their way across unfamiliar territory throughout the Cordillera de los Andes mountains. Highly tuned in to nature, and their surroundings, they are so comfortable in the Andes that they can sleep on mountainsides under their ponchos, using sheepskins from the saddle as pillows. They take care of everything related to the horses from making saddles and bridles, plaiting leather to make reins, to shoeing and grooming them. My Spanish-speaking guide, Victor, was brushing the horses we would ride when I arrived.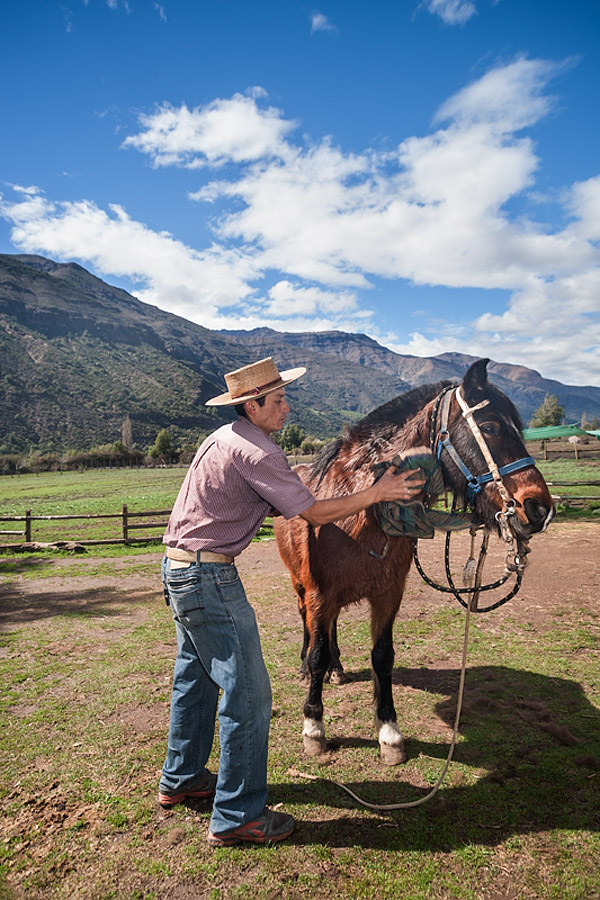 Chilean mountain horses, at 14 hands, are smaller sized than American horses, but extremely sturdy, steady and strong. They can withstand high altitudes and are gentle and well-mannered. Five of the seven horses on this ranch were 'inscrito' horses (similar to thoroughbred) of the corralero breed. These horses are trained to gallop sideways to corral and pin animals against a fence in rodeo competitions. Since the corraleros have a little more zip, they are better paired with more experienced riders. So thankfully a mellow mountain horse, instead of a corralero, was selected for me. His mane and tail were black, but his hair was curly and distinctively red!


After clarifying the Spanish word for stop (alto), and getting last minute questions translated to my guide, we took off, just the two of us, for the day.
I followed Victor up a path past cactus, trees and massive rocks as the horses walked along a narrow trail. A couple of farm dogs trailed behind us, sometimes dodging between the horses to wander ahead.


Although the path led up and down steep mountains, my ride felt secure even when my horse had to tiptoe along a cliff-side edge and finagle a mess of rocks. His calmness and sure-footedness certainly helped calm my nerves as I watched our path go higher and higher up the mountainside.We quickly gained elevation, and the views of the Andes were incredible! Mountains were everywhere.


Deep in a valley was a rushing river with waterfalls.


In no time we had descended the mountain and came face to face with that same river. My horse must of sensed my hesitation, because he didn't follow the other horse. He choose to stay on shore. Looking back and seeing us there, my guide, without a word,  came back across the river and quietly attached a leather strap to my horse and silently led it through the water.


And then up another mountain we went. Eventually we came to our lunch spot, a clearing with flat green grass and more mountains looming all around us. Stopping, the air felt cooler and Victor handed me a heavy poncho to wear. He was also wearing a striped wool poncho. But I noticed his hat was not leather like my borrowed one, but woven, rather straw-like. After lunch, he got back on his horse and began galloping sideways around the grass, surprising me with the fancy moves his corralero could do.


No matter how fiesty his horse got, Victor remained calm throughout the maneuvers. His control and skill were mighty impressive!


Our return journey was over before I was ready for it to end. There's something so invigorating about being in the mountains on a horse. And in the company of an authentic Chilean cowboy made it extra special. I would not hesitate to go on a longer ride. The overnight camping trip sounds appealing to me. Longer rides to higher vantage points. And imagine the adventure! Mules carry the gear to an idyllic spot where camp is set up. Skies darken as forms huddle around the campfire listening to the cowboys sing after dinner…


If you're headed to Santiago, check out one of their trips here. Of everything else I did in the Santiago region that week, it was by far my favorite day!