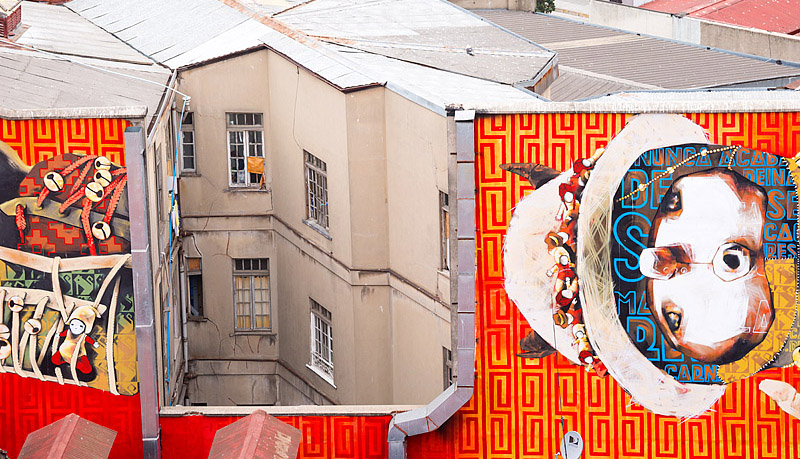 National Geographic named Valparaiso one of the top ten cities to visit in 2013.  It also earned the status of a UNESCO World Heritage site a decade ago, in 2003. So, my friend Nannette and I traveled 90 minutes from Santiago to see what all the fuss was about.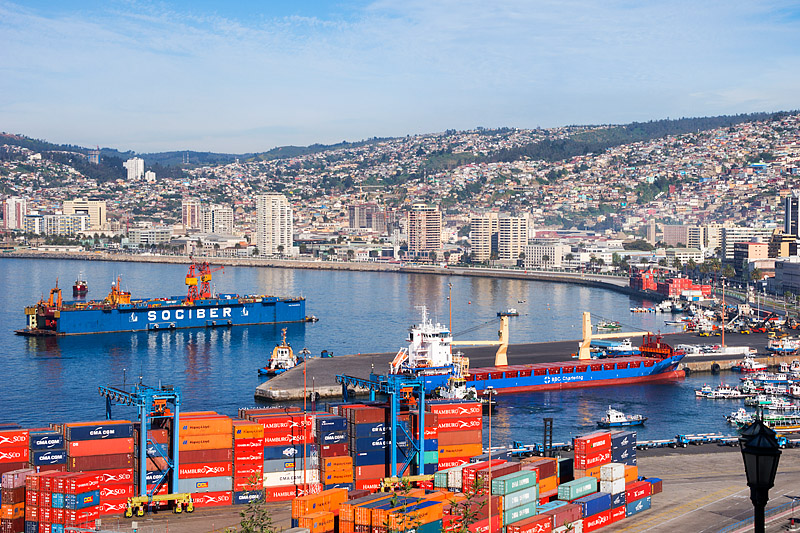 The busy port city of Valpo, as its known among locals, was much larger than I expected. And grittier. And pretty confusing to find your way around. Even our taxi driver spent a considerable amount of time trying to find our hotel. Lots of false starts and cobblestone roads that came to a dead end. I later joined a walking tour that left a block from our hotel but within a half-hour became separated and never could find them again.  Narrow streets wind haphazardly in a maze-like fashion and sprawl across hills. It's one of those places that you just accept you're going to get lost. (I learned long ago to carry the hotel's business card scribbled with transportation details how to "get home")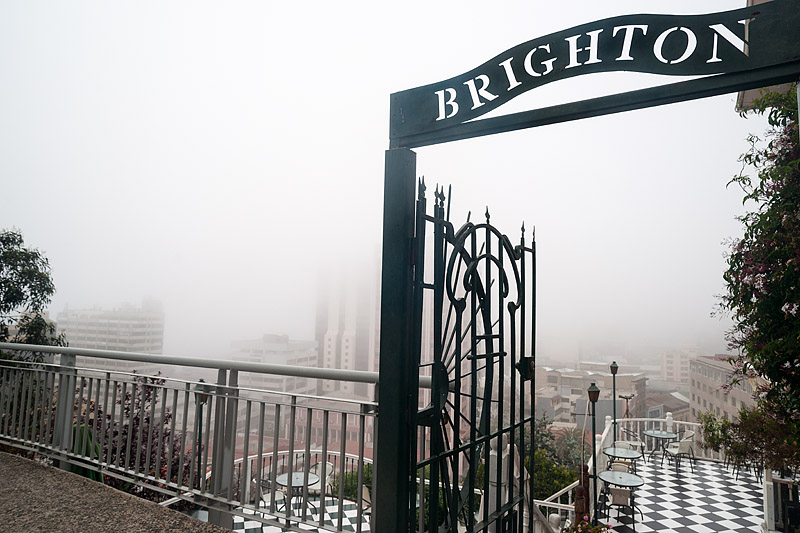 Our boutique B&B was in the trendy Cerro Concepción neighborhood. We soon learned how to get to nearby Cerro Alegre–where most of the cafes and shops are located–by using a couple of rather old, forlorn churches as landmarks. Both neighborhoods attract the majority of tourists as it is considered the safest part of the city. As you can see here, the fog rolled in our first morning and stayed for the duration of our 2 night visit.



Seeing the fog made me wonder… is that why so many houses are painted bright?


And is that why the city encourages artists to use graffiti to liven up the city and help beautify the fading, peeling buildings?


Even the stairs are painted and decorated. The funicular you see in the far upper right, Ascensor Concepción, is the city's oldest, dating from 1883. Costs just 20 cents.












The urban art certainly brings a bohemian vibe to the city.


Somebody's home. The artist included a poem on the door that must have inspired the underwater scene.. Hope the tenant likes the sea…