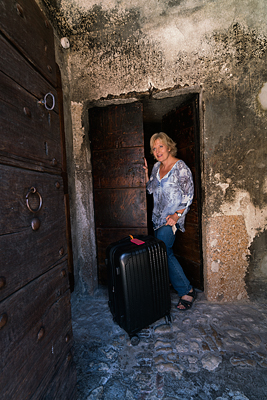 Kim has been traveling independently to far-flung regions since 1995, often spending a month at a time to explore a destination more fully. Much research is spent studying and planning each itinerary to seek out unique places and experiences that are often off the beaten path. She loves hiking adventures, cultural interactions, ruins and surreal landscapes. Favorite destinations so far include Namibia, Jordan, New Zealand, Machu Picchu, Alaska, Arizona, China, Panama, Sri Lanka, Italy & Bhutan.
Her photographs have appeared in numerous print and online travel publications including National Geographic Traveler, Wanderlust magazine, Outpost, Travel Abroad, guide books, textbooks, calendars, travel brochures and commercial advertisements, and have placed in many contests including National Geographic Travel photography contest, and 1st runner up in the emerging talent category in TPOTY, UK's Travel Photographer of the Year. She is represented by picture stock agencies such as Getty Images, istock, Alamy and Robert Harding World Imagery.
She is available to work with tourism boards or specific tour companies to help promote new adventures through visual imagery. Contact her to discuss opportunities.
Kim and David led small groups on photography tours through their company, Unique Photo Tours, for six years. This blog was created when their tour business was operating back in 2009. Although the exposure is no longer needed to generate interest for their tours, Kim continues to post entries from her travels to share information and photo tips about places and experiences on this fascinating planet. This blog was recently listed among the Top Travel Photography Blogs by Feedspot in July 2017.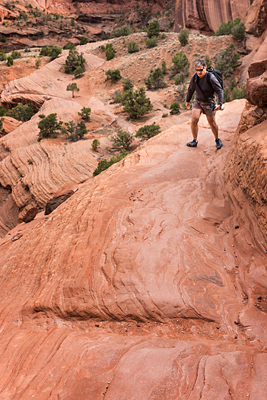 David has been shooting since he was a wee lad experimenting with macro shots of bugs and freezing the fast action of falling objects and water. He has worked as a professional photographer for many years. His preference in photography involves complicated lighting set ups (we're talking a minimum of ten lights) on-location or in a studio to create compelling character portraits. He is an experienced editorial, corporate and commercial photographer, and his work has appeared on billboards, print advertisements and business websites.
He operated Bravo! Photography Studio until closing that business to pursue marketing and sales in 2014. His stellar images of talented dancers and models can be still be seen on Bravo!, and his travel images or how-to articles can be seen on earlier pages of this blog. Nowadays he prefers to stay at home, but can occasionally be convinced to travel with the family on short trips. His love of technology, using the latest photo gear and creating unusual portraits keep him shooting on the side.