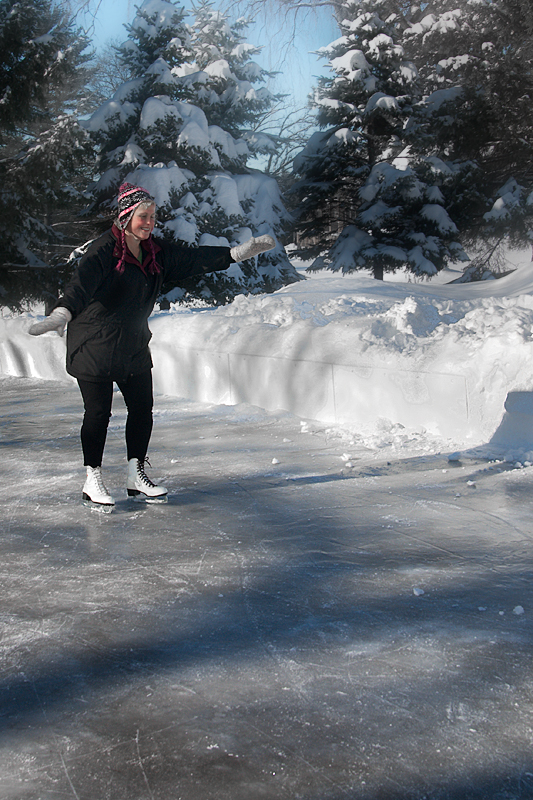 My sister re-learning how to skate…
Ah, January. The time when we think about those new year's resolutions…what we hope to accomplish…what skill we hope to learn (or relearn–right, Michelle?)… And seeking balance, what we have scheduled for fun!
David and I will be attending different technical workshops, as we do every year to keep on the cutting edge of the ever-changing world of photography.  We're in the midst of making some big changes…moving homes for one. But still planning to lead 3 photo tours this year. Namibia, Iceland and Portugal will be repeat destinations for us, yet we've added new regions and experiences in each country to keep the tour itinerary highly customized and fresh.
And for fun? After spending the holidays in Minnesota and enjoying the 30 inches of snow, I decided I wanted more. So, I'm headed for big snow in Yellowstone & the Tetons, where I'll travel primarily by snowmobile. Both the destination and mode of travel will be a first for me. Add dogsledding, snowshoeing and skiing…and it should be an exciting adventure!
Cheers for a glorious 2011! Here's wishing you a belated HAPPY NEW YEAR!! May all your dreams come true…